Redefining global soccer: Saudi Arabia & the U.S. challenge UEFA's reign
How Saudi Arabia and the U.S. challenge European soccer dominance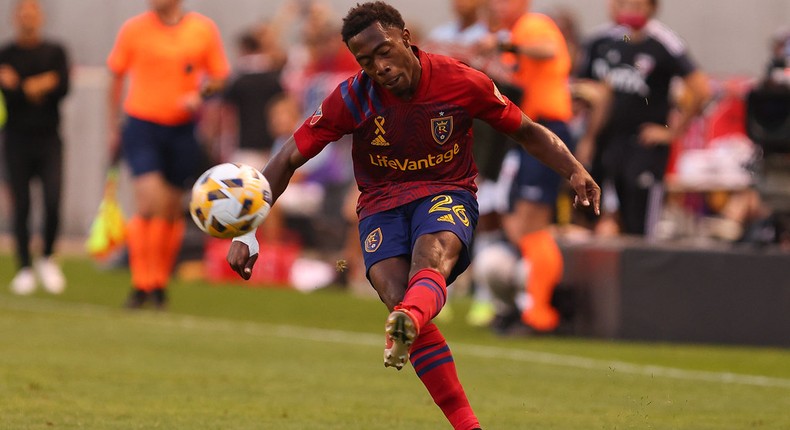 The 2022 FIFA World Cup in Qatar united nations globally, attracting 1.5 billion viewers for the final match.
However, despite soccer being a source of immense pride and identity, its official governing institution, the Fédération Internationale de Football Association (FIFA), has headquarters in Europe, particularly Switzerland.
FIFA oversees international soccer development and promotions, ranging from rule changes to hosting rights for significant tournaments.
European dominance & criticisms in global soccer
European football leagues like Premier League (EPL), Bundesliga, La Liga, Serie A, and Ligue 1 play a vital role in global soccer, generating substantial revenue for FIFA.
However, this dominance has faced criticism, particularly from African teams who boycotted the World Cup in 1966 due to lack of representation.
Saudi Arabia's growing influence in global soccer
Saudi Arabia, through its vision 2030 initiative, aims to diversify its economy and bolster its global image through sports, including soccer.
Investing in major European teams and hosting international tournaments, they strive to elevate their soccer league, the Saudi Professional League (SPL), into one of the world's most high-profile leagues. They have also successfully attracted top talent from around the world.
In the U.S., Major League Soccer (MLS) has made significant strides, attracting top talent and expanding its reach.
Pulse Live Kenya
With investments from celebrity co-owners like David Beckham and a rapidly growing fan base, MLS is establishing itself as a major player in the soccer landscape.
Challenges to European dominance
While UEFA's dominance has been unchallenged historically, the emergence of leagues like SPL and MLS is shifting the balance.
This challenge is amplified by investments from Saudi Arabia and the U.S. in European clubs, making the soccer landscape more competitive and diverse.
The growing influence of non-European players in the global soccer scene also presents opportunities and challenges.
FIFA must navigate this shift carefully to ensure equitable distribution of resources without creating fresh imbalances.
JOIN OUR PULSE COMMUNITY!
Recommended articles
Senate to probe 2023 KCPE discrepancies before students join secondary school
Itumbi defends Raila-diehard Nuru Okang'a after his arrest
How SHIF contributions will affect unemployed & non-salaried Kenyans
Ruto announces free cash for 1.2 million borrowers on Hustler Fund [Qualifications]
Killers of Justice Effie Owuor's farm manager jailed
Police apprehend rogue conductor on Thika Road assaulting a female passenger [Video]
Woman accused of buying Sh500M houses in cash loses 35 units & Sh95M held in banks
Raila declares his stand on the National Dialogue Committee report
NYS announces UK job opportunities for its graduates [Requirements]