LIVERPOOL
'I'm not too loyal' - Klopp defends his coaching approach after recent backlash
Jurgen Klopp says he will be at Liverpool for as long as he is wanted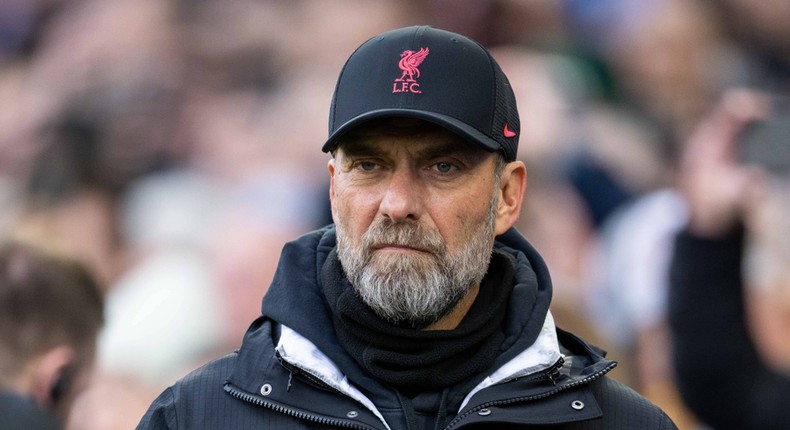 Klopp has come under heavy crticism for fielding certain players regularly who seem to be out of place at Liverpool.
"I heard I'm too loyal but I am not too loyal. The problem is too complex. If you can then go out and bring in another player to replace him, then it makes sense.
"But if you cannot bring anyone in, you cannot take anyone out. I am not too loyal. At Dortmund before I left, I said something had to change here - either a management change or a lot of other things needed to change," said Klopp.
Klopp added that he wants to change the current situation at Liverpool and be at the club for as long as he is wanted.
"I will be here for as long as I am wanted. If no one tells me to go, I will not go. It is something for the future, in the summer, not now. The only thing I want is to fix this situation - that is all.
AFP
"It is clear that there will be an important period of change. There have been injuries, but no one is interested in that. The boys feel the responsibility, but we're sticking together with all we have," concluded Klopp.
Liverpool lost 3-0 to Brighton and Hove Albion in the Premier League over the weekend on January 14, 2023.
Liverpool has only made one signing in January and their performance over the weekend said it all, they need to recruit more players.
More from category
Leopards upset Bullets, Talanta wreck Wazito

How Ten Hag's phone call to complete unlikely transfer failed

January deadline day transfer winners & losers list
Recommended articles
Leopards upset Bullets, Talanta wreck Wazito
How Ten Hag's phone call to complete unlikely transfer failed
January deadline day transfer winners & losers list
Kenya Police thrash hapless Mathare United
NSL side Fortune Sacco refutes disbandment reports
Conte hospitalised & other football stories making headlines today
Kun Aguero reveals future club after football comeback
Kenyan striker Masoud Juma joins Saudi side Al-Faisaly
Chelsea star under investigation after TikTok video went viral