Kiss TV shuts down months after relaunch
Kiss TV relaunched in a colourful event in May 2022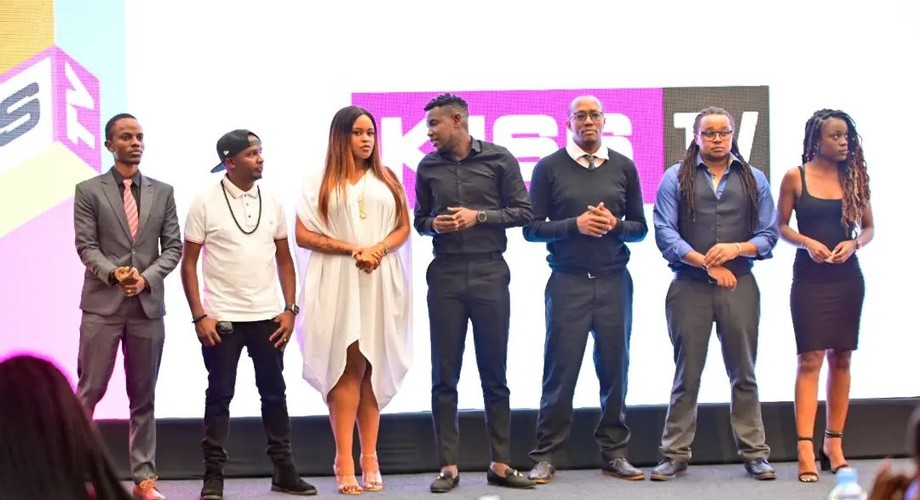 Radio Africa-owned Kiss TV has announced shutting down less than a year since it relaunched.
Kiss TV which was relaunched in 2022 cited lack of capacity to generate revenue as the main cause of its shutdown.
Radio Africa Group Chief Operations Officer Martin Khafafa in a statement thanked the staff at the station for the effort they had put into the growth of the brand.
"As you may be aware our department has been unable to generate revenue despite the effort of everyone involved to turn the station around.
"Consequently, we will be shutting down the station today 17th March. All affected staff will be duly informed on the handover process by the HR team," Khafafa said.
Kiss TV relaunched in May 2022 in a colourful event that saw top talents most of whom have already left named in the programme lineup.
Kamene Goro makes a comeback at Kiss TV Relaunch
Kamene Goro left the station early this year while Charlie Karumi left in 2022 to relocate to Canada.
In December 2022, Radio Africa CEO Patrick Quarcoo sent an internal memo to staffers explaining that a number of employees would be declared redundant.
Quarcoo said the move was necessitated by the shift in business models in the media industry.
Pulse Live Kenya
"As you may have observed in the recent past, there has been a shift in the media industry that has over time forced us to make changes in our business model, to maintain our competitive edge as a company.
"As management, we have been faced with a situation that requires a critical business decision to be made to ensure business continuity. We will therefore be reorganizing our internal business operations and in the process, we may declare numerous positions redundant based on the new structure," the internal memo read in part.
Among the media brands owned by Radio Africa Group are Kiss 100, Classic 105, Radio Jambo, East FM, Smooth FM, The Star newspaper, and Kiss Television.
JOIN OUR PULSE COMMUNITY!
Recommended articles
Nairobi suffered a revenue loss of Sh40 million due to the protest that rocked the city on Monday
List of top 100 most-loved brands by Kenyan women in 2023
Africa Development Bank visited Angola to see the country's progress in STEM Education
Top 10 African cities with the highest population growth from 2022 to 2023
Top 10 happiest countries in Africa in 2023
Uganda experiences growth in its export revenue to African and Asian countries
The Finance Minister of Ghana is set for a trip to China to discuss the country's debt
Top 10 African countries with the lowest inflation rates in February 2023
Alongside becoming an apex investment destination in Africa, Tanzania is also a top food producer