J Blessing's Biography: Age, education, career, awards & 4 baby mamas
J Blessing was the longest-serving video producer on 'The Churchill Show,' a program that gained immense popularity in the country and beyond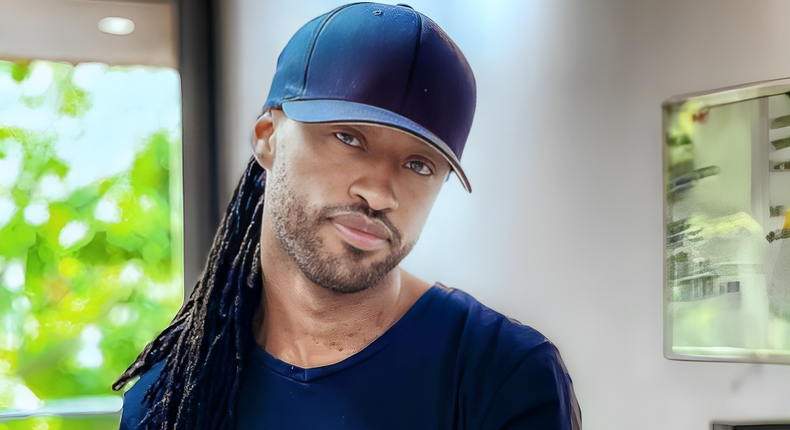 Jibril Blessing, professionally known as J Blessing, is a prominent Kenyan cinematographer, music video producer, and television director.
Born on April 15, 1988, in Nairobi, J Blessing has made a significant impact in the entertainment industry, especially in the field of cinematography and music video production.
However, his recent involvement in a domestic controversy with his baby mama, Avril, has brought him into the spotlight for reasons beyond his professional achievements.
Video Director J Blessing
J Blessing's background & education
J Blessing's journey began in Nairobi's Kayole Estate, where he was raised by a single mother.
Tragedy struck when he lost his mother at the tender age of nine, leading him to live with his uncle in the suburbs of Komarock Phase 2. Despite facing challenges, Blessing's passion for the arts emerged early as he started as a dancer at Pastor Pisu Muiru's church.
Unfortunately, this didn't sit well with his uncle, resulting in Blessing being thrown out onto the streets.
Pulse Live Kenya
A turning point came when a Good Samaritan intervened, enabling him to return to school.
After completing his primary education, Blessing attended Pumwani Secondary School before moving to St. Michel Ruai. His journey eventually took him to the United States, where he stayed with his grandfather.
J Blessing's production career
J Blessing's professional journey in cinematography took shape in Los Angeles, where he studied Cinematography, sponsored by someone who had supported his primary education.
Pulse Live Kenya
He worked as a freelance video director and producer before establishing Link Video Global, a production company based in Nairobi.
He is also the founder of Digitone Agency and serves as the co-founder and CEO of Keep Pace Africa.
His influence in the music industry is notable, with credits for launching the careers of musicians like Willy Paul and music video producer Young Wallace.
Mwende Macharia and J Blessing Pulse Live Kenya
Additionally, J Blessing holds the distinction of being the longest-serving video producer on 'The Churchill Show,' a popular Kenyan TV comedy series.
He was also actively involved in developing new shows for Laugh Industry, the production.
J Blessing's relationships: Children & baby mamas
J Blessing's personal life has been marked by various relationships and family dynamics. His relationship with Radio Maisha Presenter Mwende resulted in the birth of their son.
ece-auto-gen
Despite planning a wedding and initial engagement, Mwende revealed in a past interview that the couple faced challenges, leading to a separation.
His seven-year relationship with singer Avril has been a focal point of media attention, culminating in a recent controversy involving domestic violence accusations.
Beyond these relationships, J Blessing is also a father to singer Laika's first child.
ece-auto-gen
J Blessing's awards and nominations
In 2011, he received the Groove Awards Video Producer of the Year, a testament to his prowess in crafting compelling visuals.
Additionally, he has been honored with three Mwafaka Awards and Kubamba Music Video Awards, specifically winning Worship Video of the Year, among other recognitions.
Pulse Live Kenya
J Blessing's net worth
While J Blessing has not officially disclosed his net worth, the majority of his income is generated from his involvement in film and music production.
Additionally, his influential presence enables him to capitalise on social media marketing, contributing to his overall earnings.
Recommended articles
Jada Pinkett Smith says she and Will Smith are 'staying together forever' despite separation
DJ Kalonje talks about his side hustles after 12 years in the industry
Karen Nyamu declares war on 'Aluta Sunday' entertainment joints
Kenzo steps ahead of Cindy as he talks copyright with Museveni
Busta Rhymes describes working with Burna Boy as an incredible experience
Pastor Ng'ang'a surprises hawkers with Sh410K cash donation and business tips
Laika says Harmonize slid into her DMs; paid for Zanzibar, Dar trips
MPs shower TV47 presenter Lizah Mutuku with cash at graduation after-party [Video]
Ruth K recounts Mulamwah's reaction to news of unplanned pregnancy