Lava Lava speaks on relationship with Alikiba despite tense past with Diamond
Alikiba has had a tense relationship with Lava Lava's boss Diamond Platnumz for years now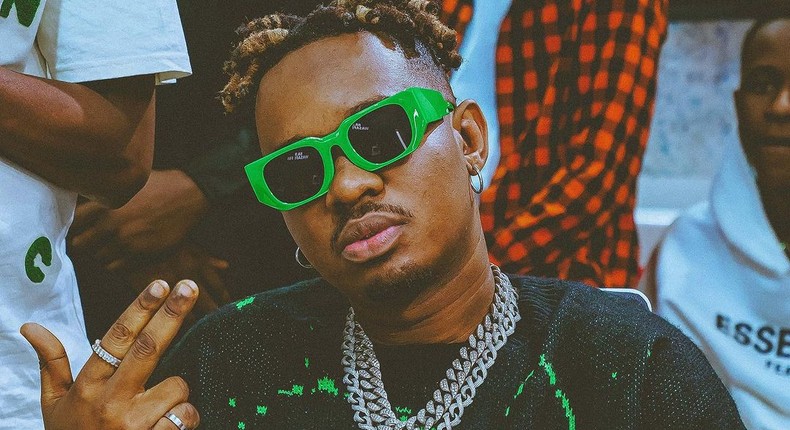 Tanzanian singer Lava Lava has shed light on his relationship with Bongo superstar Alikiba.
In an interview on Wasafi FM, Lava Lava discussed his admiration for Kiba and the significance of their connection.
The conversation took place during a show hosted by Baba Levo, who mentioned that Ali Kiba had previously expressed his admiration for Lava Lava as one of his favourite artists within the Wasafi record label.
In response to Baba Levo's remark, Lava Lava expressed his deep respect for Ali Kiba, recognizing his significant contribution to the Tanzanian music scene.
"Ali Kiba nilikutana naye zamani kipindi hata sijajiunga na Wasafi, tunawaozungumzia ni miamba mikubwa sana kwenye hii industry so lazima ntajiskia vizuri na kwa kweli mm pia ni fan wa mziki wa Ali Kiba, naskiza nyimbo zake, watu kama hao tumepata inspiration kubwa kutoka kwao," Lava Lava said.
"[I had the chance to meet Ali Kiba a while back, even before I joined Wasafi. We are talking about big names in this industry, so it's natural to feel good about it. I am also a fan of Ali Kiba's music; I listen to his songs. Artists like him have been a great source of inspiration for us,]" Lava Lava said.
The relationship between Ali Kiba and Wasafi has been tense for several years, stemming from a perceived rivalry between Ali Kiba, who sees himself as the King of Bongo music, and Diamond Platnumz, who also claims the title of the industry's best.
Pulse Live Kenya
The friction between these two giants has been evident, with rare sightings of them together and a notable absence of collaborations between them.
The two singers have even dissed each other in their previous songs further drifting them apart.
Recommended articles
MCA Tricky shares his master's grades as he enters final year of study in engineering
John Allan Namu's brainchild marks 8 years, he reveals major lessons learnt
10 male singers who immensely benefitted from collaborating with Sheebah
Kate Actress outshines 9 top African thespians to be crowned Actress of the Year
Sonnie Badu criticises absentee fathers, says they are 'useless'
Wakadinali biggest winners as Spotify unveils most streamed artists in Kenya [List]
Proud mummy moment for Pierra Makena as daughter's talent secures her a movie deal
Iyanya advices happily married couples to keep off social media
Yvette Obura recalls pre-birth struggle as she marks daughter's 8th birthday