Magix Enga causes stir with cryptic message about his death
This is not the first time Magix Enga has said he fears for his life.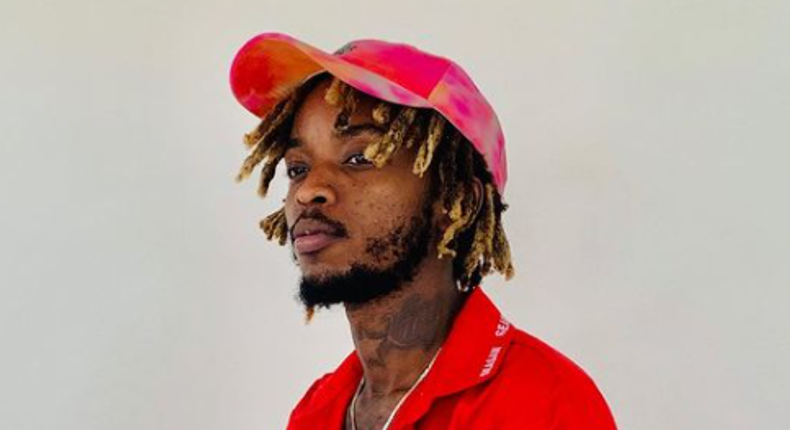 In a post seen by Pulse Live, the producer on Friday night insinuated that he might be in danger sharing, " I'm gonna die tonight."
This is not the first time Magix has said he fears for his life.
In 2020, Magix claimed that his life was in danger after he was trailed by unknown armed men on Thursday, October 30, 2020.
"What's happening is that I've just been trailed by a guy with a gun just now. I don't understand who I have offended or where the problem is but life has gotten more serious than I thought. Pray for me I don't know who's following me. Five guys with guns during day time…. This happened to me last time- I thought it was a joke, but now this is serious," wrote Magix in 2020.
Majix Enga causes online stir; says he is about to die
The producer has brushed shoulders with various artists including American Rapper Daniel Hernandez alias Tekashi 6ix9ine, Tanzanian singer Harmonize and Arrow Bwoy over music sampling allegations, leading to Harmonize and 6ix9ine's songs being pulled down from YouTube.
"I'm just a guy from Nakuru, I came to Nairobi with a bag and a t-shirt to look for means to make a living. But now I'm done with entertainment. I have stopped making music. No more Magix Enga on the beat because I'm really afraid of death, can't die now," he said.
This recent statement by the producer has sent many Kenyan artists and fans worrying about his whereabouts.
Recommended articles
Arrow Bwoy celebrating 10 million milestone
I've had enough! - Willy Paul responds to claims that he has neglected his mother
Njugush explains why he deleted video after KOT uproar
Esther Musila lists 3 precious things she can't live without
Mejja narrates painful journey with throat condition affecting his voice
Flaqo & Keranta address pregnancy rumours [Video]
John-Allan Namu's message after appointment to Reuters Institute Advisory Board
Stay single, stay rich - Why Harmonize is not ready to fall in love again
Vivian introduces the new man in her life [Screenshot]