Mejja's response after being accused of stealing his new tune #Tabia za Wakenya
Nilikuwa zangu nakutana na hii ufala- Mejja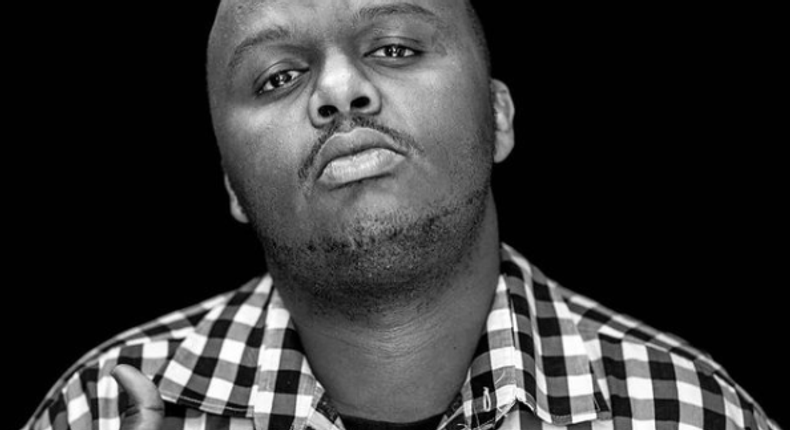 The artist, Kevin Ochieng, claims that Mejja and his producer, Vicky Pondis allegedly stole the song #Tabia za Wakenya from him and refused to credit him.
Ochieng, who says his stage name is Revina, said he recorded the song before Mejja put it up on his YouTube channel.
"NiLiKuwa Mimea Zangu NaKuTaNa Na Hii UFala, YaaNi Hate on Another Level, I Am The Same Person Helping New Artist Sasa Leo NiMeKuwa NaChuKuwa Doba Inaitwa DuNia, If Hii Ni Design Yaku Ni Slow Down Siwachi KUTOA NGOMA BELIEVE THAT HADI NIFE GOD ABOVE EVERYTHING," wrote the Genge veteran.
This comes in the wake of another accusation made against him that ended up costing him his song #NaitwaMejja.
The song was pulled down from YouTube hours after it's release.
The Siskii hitmaker confirmed the song was pulled down from YouTube because it was reported for sampling and the person who reported him refused to come to an understanding with him.
Recommended articles
Jada Pinkett Smith says she and Will Smith are 'staying together forever' despite separation
DJ Kalonje talks about his side hustles after 12 years in the industry
Karen Nyamu declares war on 'Aluta Sunday' entertainment joints
Kenzo steps ahead of Cindy as he talks copyright with Museveni
Busta Rhymes describes working with Burna Boy as an incredible experience
Pastor Ng'ang'a surprises hawkers with Sh410K cash donation and business tips
Laika says Harmonize slid into her DMs; paid for Zanzibar, Dar trips
MPs shower TV47 presenter Lizah Mutuku with cash at graduation after-party [Video]
Ruth K recounts Mulamwah's reaction to news of unplanned pregnancy