'My Land is Kenya' singer dies at 87, 10 songs by Roger Whittaker
'My Land is Kenya' was played a lot during national holidays and during the promulgation of the Consitution of Kenya 2010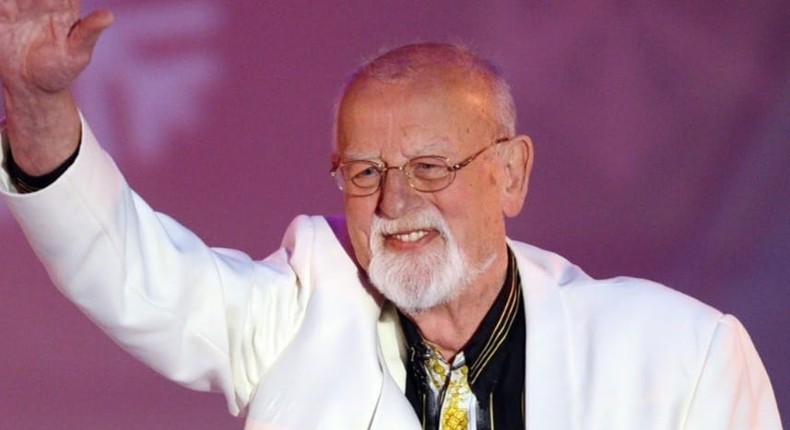 Roger Whittaker, the renowned British folk singer of Kenyan origin, has passed away at the age of 87.
He gained fame for his chart-topping song 'My Land is Kenya' in 1982, as well as his hits 'The Last Farewell' and 'New World in the Morning' in 1971. His biography boasts an impressive record of selling more than 50 million records worldwide.
Born on March 22, 1936, in Nairobi, Kenya, Roger Whittaker had a unique background. His parents originally hailed from Staffordshire, England.
His father had roots in a family of grocers, while his mother pursued a career in teaching, as detailed in his biography.
Whittaker, a talented and multilingual artist, took an unconventional path to his musical career.
After completing his national service in Kenya, he pursued a degree in medicine. During his academic journey, he explored his passion for music by performing at local clubs and composing his own songs.
This marked the beginning of his remarkable journey in the world of music.
Here are his 10 popular songs:
My Land is Kenya
Released in 1982, 'My Land is Kenya' is a musical journey that transports listeners to the enchanting landscapes and vibrant culture of Kenya. Whittaker's mellifluous voice and poetic storytelling prowess shine brightly in this composition.
The Last Farewell
This ballad, often considered one of Whittaker's signature songs, tells a heartbreaking tale of a sailor bidding farewell to his beloved. Its poignant lyrics and Whittaker's emotive delivery make it a timeless classic.
Durham Town
A nostalgic ode to a place left behind, 'Durham Town' captures the essence of homesickness and longing. Its simple yet profound storytelling is a hallmark of Whittaker's style.
New world in the morning
Whittaker's uplifting anthem celebrates the promise of a new day and a brighter future. Its catchy melody and optimistic lyrics have made it a favourite for generations.
I Don't Believe in If Anymore
This song explores the idea of living in the present and not dwelling on the uncertainties of 'ifs.' Whittaker's soothing vocals add depth to the message.
Time in a Bottle
Whittaker's rendition of this Jim Croce classic beautifully captures the fleeting nature of time and the importance of cherishing every moment.
Mexican Whistler
An instrumental piece that showcases Whittaker's whistling talents, 'Mexican Whistler' is an enchanting and infectious melody that's hard to forget.
A Special Kind of Man
This heartfelt tribute to fathers and father figures resonates with its touching lyrics and Whittaker's heartfelt delivery.
Why
'Why' is a soul-searching song that delves into the complexities of human emotions and relationships, with Whittaker's voice lending it a genuine depth.
Albany
'Albany' is a nostalgic journey through memories and lost love. Whittaker's storytelling prowess shines through as he paints a vivid picture of emotions and moments in time.
Recommended articles
King Kalala opens up about marriage & dreams of having 7 kids
Nicki Bigfish saves the day for man he intended to prank
Please be thorough with the investigation into Mohbad's death - Banky W
YY Comedian's mum shares untold story of how he suffered burns 7 times
Diamond pleads with Chege to release songs after unexpected reunion on stage
Mercy Masika expresses concern about modern pastors' fashion & modesty
Philosophy Fena Gitu applies in bold fashion choices
Meet the 6 finalists on 'BBNaija All Stars'
Nyako to take legal action against Brian Chira for defamation