Professor Jay reveals how 10 injections priced at Sh600K each, saved his life
Professor Jay reveals how 10 potent injections priced at over Sh600K each rescued him in India.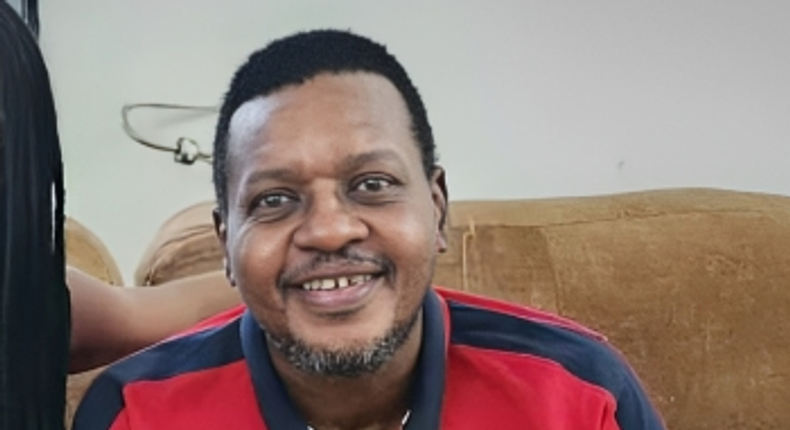 Kidney disease is a silent but life-altering condition that affects millions of people worldwide.
In an interview with Clouds Media, Tanzania's legendary rapper, Joseph Haule, better known as Professor Jay, opened up about the hefty financial burden he faced during his kidney disease treatment in India.
His story sheds light on the challenges faced by kidney patients and the urgent need for better access to healthcare in Tanzania.
Rapper Professor Jay admitted in hospital
Professor Jay's experience in the ICU
Professor Jay, famous for his hit song 'Ndivyo Sivyo,' shared his ordeal during his time in the Intensive Care Unit (ICU).
He emphasised the importance of good health, acknowledging the high prevalence of kidney diseases and related deaths in the country.
"Afya ni kila kitu. Ni mtaji wa kwanza na kwa kweli watu wanaumwa. Na watu wanakufa mno," he said.
Professor Jay's ICU stay lasted a daunting 127 days, after which he witnessed the struggles of others battling kidney diseases. These experiences touched his heart and compelled him to take action.
Pulse Live Kenya
In response to the staggering expenses associated with kidney disease treatment, Professor Jay initiated the Profesa Jay Foundation, with a primary focus on kidney-related issues. He recognised that the costs are often beyond the means of the average Tanzanian.
During his time in the hospital, he underwent numerous medical procedures, including injections that came at a steep price.
"Kuna sindano nilikuwa nachomwa millioni tano (Sh300K) asubuhi na jioni. Ile sindano bana ndio imeniamsha. Nilichomwa kwa siku tano mfululizo. Nilichomwa kwa wiki moja, ambayo ilikuwa sindano kumi. Hiyo ilikuwa millioni hamsini ( Sh6M)," he revealed.
Pulse Live Kenya
These costs are just a fraction of the financial burden that kidney patients often face. Dialysis, an essential treatment for many kidney patients, can cost around five hundred thousand Tanzanian Shillings (Sh30,000) per session. Some patients require multiple sessions each week, depending on their condition.
Professor Jay advocates for Kidney health
Professor Jay firmly believes that the government should recognise the escalating prevalence of kidney diseases and take steps to address the issue.
"Nadhani serikali pia itaona kwa jinsi inavyo ona kwa sababu kila siku ugojnwa wa figo unaongezeks," he said.
He highlighted the importance of regular check-ups and emphasised that kidney diseases can affect individuals of all ages, not just those with risky behaviors.
Some children are born with kidney conditions, further emphasising the need for accessible healthcare and awareness.
Pulse Live Kenya
Professor Jay is committed to raising awareness about kidney diseases through education and music tours.
He understands that the costs associated with treatment are beyond the reach of many Tanzanians, and the government cannot help everyone.
Professor Jay's road to recovery & foundation launch
In June of this year, Professor Jay was finally discharged from the hospital after a grueling 127-day battle with kidney disease.
Rapper Professor Jay admitted in hospital Pulse Live Kenya
While he may not have fully regained his powerful vocals, he channeled his experience into a new song, 'Siku 462,' which serves as both a narrative of his time in the hospital and a thank-you to those who supported him during his ordeal.
Now, as he gears up for the launch of the Profesa Jay Foundation on November 24, 2023, Professor Jay hopes to make a lasting impact in the lives of kidney patients in Tanzania. His determ
Recommended articles
Pastor Ng'ang'a surprises hawkers with Sh410K cash donation and business tips
MPs shower TV47 presenter Lizah Mutuku with cash at graduation after-party [Video]
Ruth K recounts Mulamwah's reaction to news of unplanned pregnancy
Destiny's Child reunited at Beyoncé's 'Renaissance' film premiere — take a look
Diamond hangs out with Shakib as Zuchu shares moments with Zari [Video]
Basketmouth is leaving comedy in 5 years to focus on music, filmmaking
Betty Bayo teams up with hubby to throw exquisite birthday for son Danny
Trevor Noah talks cancelling Ugandan show
Daddie Marto & Koku Lwanga considering vasectomy & tubal ligation after 3 babies