Hot96 Radio presenter Annitah Raey quits over "Toxic Bosses"
Best decision I have made in my 30 years- Annitah Raey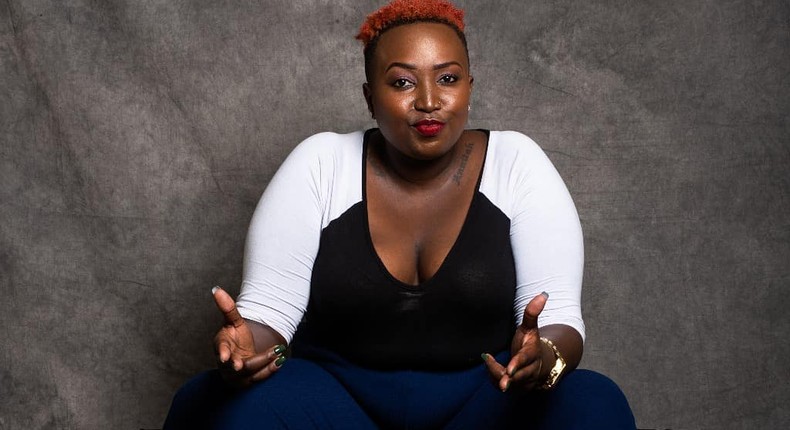 Hot96 radio Presenter Annitah Raey has parted ways with the Royal Media Services (RMS) owned station over what she termed as "toxic bosses".
In a number of tweets, Raey mentioned that resigning was the best decision she ever made in her 30s because her job was becoming unbearable and slowly pushing her towards suicide.
"So I resigned. Best decision I have made in my 30 years...
Toxic bosses is something I need to talk about...
When someone pushes you to suicide..
Takes away the joy of life..
Makes you hate a job that gave you joy...
Then being silent about it is empowering that person..
I might not change anything but I will encourage anyone who has has toxic boss" shared Annitah Raey.
She further stated that Radio will always remain to be her first love, but at the moment she had decided to choose herself over any job that will take away her Joy.
"Radio will always Be The Love Of My Life
I have never ever ranted about my personal life online..
I have never ranted about my work either.. Am not about to start today
But I have learned to choose myself above any job because if I died today then someone will replace me tomorrow.. I choose my sanity" added Ms Raey.
Annitah Raey Pulse Live Kenya
She added that; "I have so many messages. Thanks for the love. I appreciate the hate, And I also appreciate the advice.. I will still do that video.. Most people are worried I will ruin future employment.. I have never lied I won't start today…I will talk about toxic bosses".
Annitah has ended her relationship with Hot96 after two years as she made her debut on the station on October 15, 2018. Before joining Hot96 she had worked with, Ghetto Radio, Milele FM and Radio Jambo.
Annitah Raey Pulse Live Kenya
Ebru TV's Diana Rachel quits
On Tuesday, Ebru TV news anchor Diana Rachel also parted ways with the station, over what she termed as being tired of working in toxic environment. She noted that she is done with employment.
I'm so done with being employed. I'm so done with being in an environment that is so toxic for me to even breath. I'm so done dealing with humans who feel like they have you, they are just controlling you in every move you make. You can't even think for yourself; you're treated like a school child and I'm almost 32 years. it's time for me to fly and get out of my cocoon and spread my wings and fly, and I'm not gonna do that in employment," said Diana Rachel.
Pulse Live Kenya
I quit, I quit I quit. Not on life though. I'm done with that chapter of employment. This may be a surprise to a majority because I may have looked like I am probably having my best life, don't get me wrong, I have loved every bit of what I do, until I got to the point where I was just getting by the day and smiling for the cameras. Like I said in a previous post It can be painful. Transitioning into a new season. Tears shed. Outgrowing people. Shifting. Yet, there's beauty in newness.
I'm grateful for the more than two years I got to do what I love at Ebru TV. However, this is the beginning of my journey and I'm not done creating content or telling stories that touch lives and make a difference.... To newness 🥂🥂🥂To a new chapter" wrote Diana Rachel.
Get our Top Stories delivered to your inbox
Recommended articles
List of entertainment joints whose licenses have been revoked
Kamene Goro speaks after reports of holding secret wedding [video]
Which lie? - Nasra Yusuf responds after Sh59K breakfast bill went viral
Madini Classic breaks silence on breakup during Pritty Vishy's birthday
Nonini invites fans for 40th birthday bash in Dallas
DJ Mo surprises wife in Kibwezi [Video]
Youthful MP Peter Salasya searching for a wife with these qualities
Ed Sheeran may have to pay $100m, if found guilty of plagiarising a song
Size 8 casts out demons from possessed girl in Kibwezi [Video]