Mummie Francie talks about struggles with Asthma & decision to return to school
Recounting a previous attack, TikToker Mummie Francie revealed why she had to abruptly leave a friend's house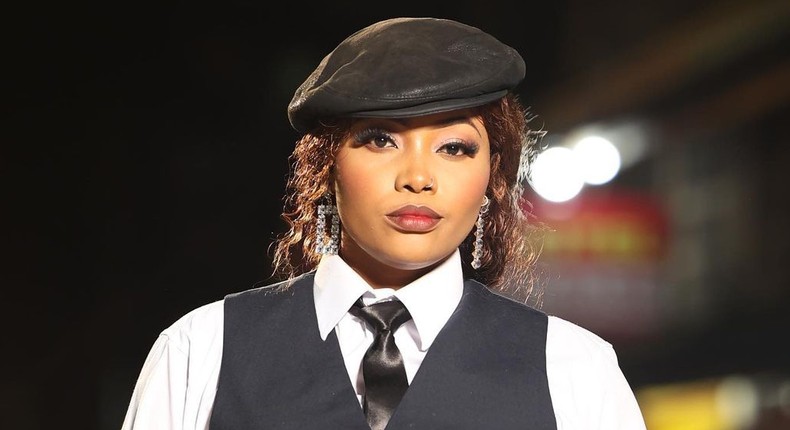 Popular TikToker Mummie Francie recently opened up about her early life, shedding light on her family dynamics, education, and relationships.
In a conversation on the CoolerKula show, on Thursday, September 21, the social media influencer revealed her challenging upbringing within a broken family, marked by domestic violence that had a notable impact on her education.
"My life was not all a silver platter. I had issues growing up. I come from a broken family. Inside the broken marriage, there was violence and all that. So it affected my education, although not that much," she said.
Mummie Francie reveals plan to go back to school
Mummie Francie attended Kisauni Academy and Precious Twins and eventually attained a D+ grade in her Kenya Certificate of Secondary Education (KCSE).
While discussing her educational journey, Mummie Francie mentioned that she never had the opportunity to attend college in the traditional sense.
She did start a secretarial course at some point but didn't complete it. However, she expressed her intention to return to school next year. Although Mummie Francie has not yet settled on the course she would like to take
"I've never been to college per say. Nilianza nikaacha. I did a secretarial course which sikumaliza, I want to go back to school next year," she said.
Pulse Live Kenya
Mummie Francie 5 relationships before meeting her husband
After completing her KCSE, she decided to leave her parents' house, which had been an unhappy place for her. At the age of 17, she embarked on a journey of self-discovery that involved relationships with various individuals.
During this period, she had four different boyfriends, including a conductor, an accountant, a driver, and another involved in selling bhang (marijuana).
Her choices of partners were often motivated by the perceived protection and opportunities they could provide.
Pulse Live Kenya
She eventually moved in with a conductor, but later left him for a radio presenter who offered her gigs, opening new doors in her life.
The successful YouTuber moved in with a radio presenter who, in turn, arranged for her to live with his friend in Mtwapa.
Mummie Francie reveals struggle with asthma
However, her stay there became uncomfortable when her asthmatic condition caused a severe health scare.
Pulse Live Kenya
Explaining her departure from her Mtwapa residence, Mummie Francie mentioned her struggle with asthma.
Her host became fearful, not knowing her background or family, which led to her leaving that place. With the help of the radio presenter, she secured a new place to stay, but she later left him for a CEO.
"What made me leave kwa Bitty is that am asthmatic. I got a very bad attack and she got scared. She was like we don't know where this girl is from, or her parents and this is very scary so she has to go.
"We had to come up with a way to get me a house. the radio presenter came through but then I left him for a CEO," she said.
Pulse Live Kenya
She praised her husband for his understanding and support.
Recommended articles
MCA Tricky shares his master's grades as he enters final year of study in engineering
John Allan Namu's brainchild marks 8 years, he reveals major lessons learnt
10 male singers who immensely benefitted from collaborating with Sheebah
Kate Actress outshines 9 top African thespians to be crowned Actress of the Year
Sonnie Badu criticises absentee fathers, says they are 'useless'
Wakadinali biggest winners as Spotify unveils most streamed artists in Kenya [List]
Proud mummy moment for Pierra Makena as daughter's talent secures her a movie deal
Iyanya advices happily married couples to keep off social media
Yvette Obura recalls pre-birth struggle as she marks daughter's 8th birthday