Nadia Mukami declares herself the richest female artiste in East Africa
Mimi niko kwa level yangu. Kihela sidhani there is any Tanzanian female artiste ananishinda kihela wengine wetu hatuongei lakini mashamba zile tuko nazo tukianza kutoa Title Deed watu watakimbia - Nadia Mukami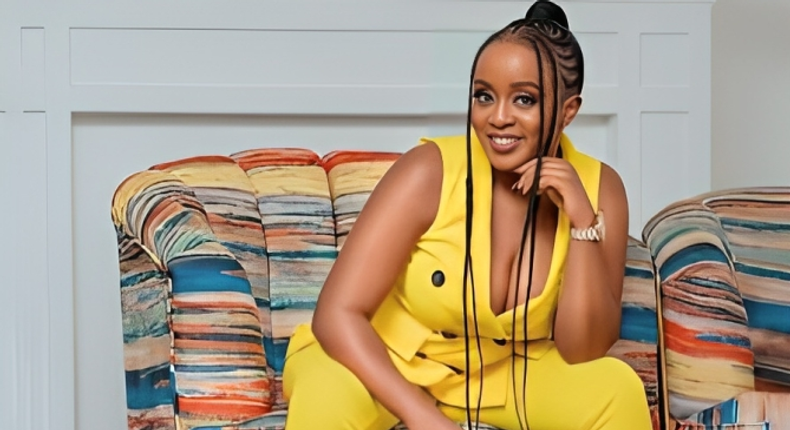 Kenyan songstress Nadia Mukami has claimed that she holds the record as the richest female musician in East Africa.
The singer noted that for the years that she has been in the game, she has toiled her way to the top both in terms of talent as well as wealth, noting that she has vast properties and assets that no female singer in the region can match.
The award-winning singer told a local YouTuber that her wealth is spread across assets, investments and money.
"Mimi niko kwa level yangu. Kihela sidhani there is any Tanzanian female artiste ananishinda kihela wengine wetu hatuongei lakini mashamba zile tuko nazo tukianza kutoa Title Deed watu watakimbia. Kihela, kimashamba, assets, investments, sidhani kuna mtu ananishinda ata Kenya," Mukami stated before confirming her belief that 'Sidhani kuna artiste ananishinda ata East Africa".
The statement can be loosely translates to:
"I'm on my own level. In terms of money, I don't think there is a female artiste who has more money than me in Tanzania. Some of us don't talk, but the land that we have, if we start showing title deeds people will run away. In terms of money."
"Assets, investments – assets especially I don't think there is a female artiste in East Africa. I came from Mwihoko and there you can get a lady driving even a Passo but they are very rich so I think I grew up seeing that and money don't make a lot of noise. So in East Africa, I don't think there is a female artiste who can beat me property-wise," she added.
The singer also explained that she manages the challenges in the industry by taking breaks to re-strategize and advised her colleagues in the industry learn to accept the situations they find themselves in.
Recommended articles
'Sound of Freedom': Jim Caviesel's new movie is inspired by real-life experiences of an activist
Story behind Dennis Ombachi's tag name 'Roaming Chef'
King Kalala opens up about marriage & dreams of having 7 kids
Nicki Bigfish saves the day for man he intended to prank
Please be thorough with investigation into Mohbad's death - Banky W
YY Comedian's mum shares untold story of how he suffered burns 7 times
Diamond pleads with Chege to release songs after unexpected reunion on stage
Mercy Masika expresses concern about modern pastors' fashion & modesty
Philosophy Fena Gitu applies in bold fashion choices