Reasons why your baby keeps waking up at night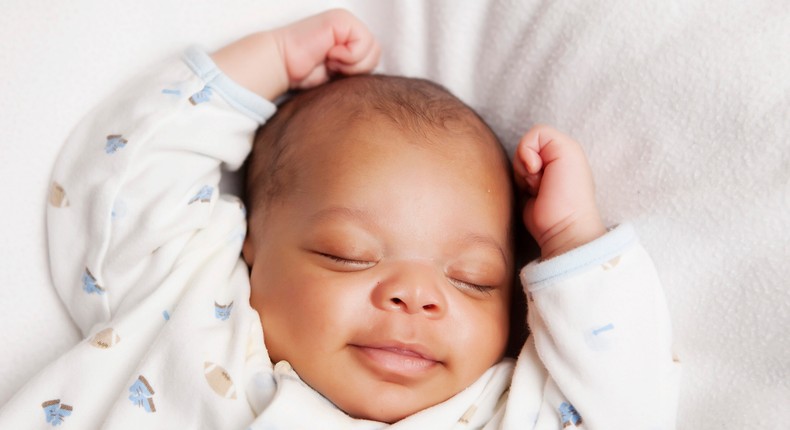 Sleep is very important for the overall health and development of your child's brain and body.
You definitely want to ensure that the baby is getting enough sleep because if he/she wakes up in the middle of the night every now and then, that means that you as a parent will also suffer from sleep interruptions. Normally, babies can actually sleep throughout the night without waking up. If your baby is waking up in the middle of the night, that means that there's one challenge or another that's causing that, and it's up to you to find out what that is and to try and solve it so that your baby ends up getting enough sleep. That being said, here are reasons why babies wake up at night and also what you can do about it.
Babies pee a lot at night and once the diaper get wet, the baby gets uncomfortable and wriggly and ends up waking up from their sleep. What you should do is find a high-quality diaper that keeps the baby dry at night and the baby will be able to sleep.
If your baby is hungry, he/she will wake up at night. What you want to ensure is that your child is well fed throughout the day – feed him/her in intervals and ensure that he/she is always well fed before bedtime.
It's important to have a specific time when you put your baby to bed so that they get used to that sleeping pattern, failure to which, they may end up getting up at odd hours of the night because they're tired. When your baby is tired, they will start rubbing the eyes or being fussy – put your baby to bed or lull them to sleep.
This is no brainer. If you make loud noises when your baby is sleeping, you may interrupt them and they may end up waking up. Ensure to maintain silence and keep the volumes low so as not to interrupt the baby's sleep. At the same time, too much silence could also make the baby wake up, in this case, put some background music like a slow lullaby in low volume.
5. Waking up in a different place from where they slept.
If your baby starts falling asleep, it's best to take them to bed and get them used to that routine. This will help with when you're away from home say in a hotel – the baby will not be too scared of an unfamiliar environment, as opposed to getting them used to sleeping anywhere in which case, they will look for you when they wake up and will start crying.
JOIN OUR PULSE COMMUNITY!
Recommended articles
Kelvin Kinuthia and mum step out with matching outfits on birthday[Photos]
Barbie tattooing my face on her back boosted my self-esteem - Bobi Wine
5 problematic beauty standards created by celebrities and influencers
Influencers who turned side hustles into successful businesses
Brown Mauzo pens beautiful message celebrating fiancé's birthday
I still want to be the Chebet he married three decades ago - Rachel Ruto
Vanessa Mdee and Rotimi celebrate baby Seven's 1st birthday in style [Photos]
Push or C-section: Felicity Shiru makes ultimate decision as her due date nears
Hii story ya kufanya vitu last minute - Wahu takes Nameless shopping for baby stuff