8 grave mistakes you are making when preparing chapatis
This is where you have been going wrong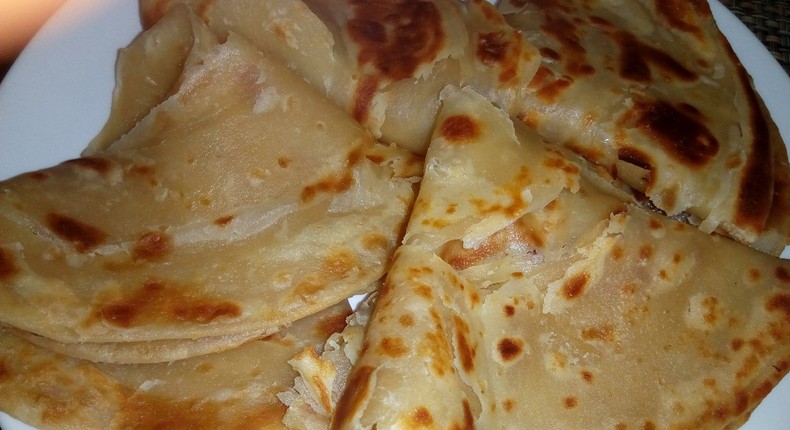 Chapati is a very common diet all over Kenya especially during celebrations.
Even so, they are not eaten as often as other common foods such as ugali and rice since making them takes time. Most people thus prefer making them only during weekends, holidays or special occasions such as family gathering.
Despite their love for chapati, only a few Kenyans can pull out the really nice, soft and sweet chapatis. It's usually a challenge for many who prefer hiring an expert to do it for them at a fee.
If you are one of those who have been failing terribly when making chapatis, you need to avoid these mistakes:
You might think that flour is flour as long as it's wheat flour. But truth be told, some brands are way better than others. You can ask for recommendations of the best flour for chapatti from friends or people who specialize in making and selling chapatis.
If you have been using cold water, could be the reason your chapatis are hard. For the best chapatis, always use warm water. You can't afford to take chances with cold water.
Kneading is the most important step in chapati preparation. If you knead a tough dough, the chapatis will definitely be hard. Knead a soft dough for soft chapatis. But the dough should not also be too wet.
When you are in a hurry, you might want to start rolling and cooking as soon as you get done with kneading. But this is a BIG mistake. Allow the dough to rest for at least 20 minutes before rolling.
5. Not covering your dough
If you leave your dough uncovered for 20 minutes, don't be surprised if you can't chew the final product. Cover the dough after kneading to avoid loss of moisture.
Don't be so mean with cooking oil if you want soft chapatis. Add some oil while kneading to make the dough even softer. Adding some milk or cream will also improve the quality.
This is yet another place where many get lost. If you don't roll evenly, some parts will be thinner and harder. And if your dough was too wet, you will be forced to add more flour when rolling and what you will get is hard chapatis. You could also use some oil-little though when rolling.
8. Too low or excess heat
If your pan is too hot, your chapatis will burn before they cook. Also, if the fire is not hot enough, your chapatis will stay on heat longer and they will be harder.
If you avoid these mistakes, you are guaranteed of soft chapatis that will have everyone showering you with praises.
JOIN OUR PULSE COMMUNITY!
Recommended articles
South African star Ami Faku delivers rousing performance at Drip Fest [Photos]
5 traditional qualities money has replaced in modern relationships
Is love transactional? - First episode of Pulse LSL premiers [Video]
5 things you can do if you are stuck in a queue for hours
5 reasons you should consider having a court wedding
The perfect nail color to wear when your boyfriend proposes
4 side effects of eating peanuts in excess
Miracle Baby's girlfriend treated to surprise baby shower [Photos]
Badagry Slave Route: Slaves passed these 5 notable stops on their journey of no return