History behind why Easter is celebrated on different dates every year
Easter is a religious holiday celebrated by Christians around the world, but have you ever wondered why it's celebrated on different dates each year?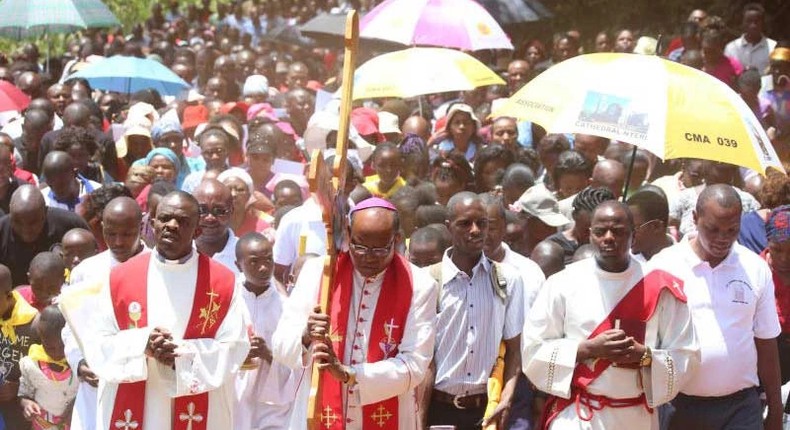 Many Kenyans have already made plans to celebrate Easter, one of the most important events in the Christian calendar.
However, unlike Christmas, which is celebrated on the same date every year (December 25), Easter is a moveable feast. This means that its date changes every year, and it can fall on any Sunday between March 22 and April 25.
History and traditions
Easter holidays are always celebrated over weekends but the exact date changes every year because it is linked to the Jewish holiday of Passover, which is based on the lunar calendar.
According to Christian minister Mary Fairchild, the lunar calendar is based on the phases of the moon, and it's about 11 days shorter than the solar calendar we use for our everyday lives.
To keep Easter in line with the lunar calendar, a complex system was developed in the early days of Christianity.
It's based on a formula that takes into account the phases of the moon and the Spring Equinox.
The Spring Equinox is the day when the length of day and night are equal, and it marks the beginning of spring in the northern hemisphere.
The formula used to determine the date of Easter was established at the Council of Nicaea in 325 AD.
The council decided that Easter should be celebrated on the first Sunday after the first full moon occurring on or after the Spring Equinox. This means that Easter can fall on any Sunday between March 22 and April 25.
This system is known as the Gregorian calendar, and it's used by most countries around the world.
However, some Christians in Greece, Cyprus and Romania use the Julian calendar, which is older and less accurate than the Gregorian calendar.
This means that they celebrate Easter on a different date than the majority of Christians. While majority will start Easter celebrations with Good Friday on April 7, they will begin on April 14.
JOIN OUR PULSE COMMUNITY!
Recommended articles
Africa Day 2023 Nairobi celebrations illuminate Africa's remarkable journey [Photos]
5 African countries where snow falls
Data reveals Nairobians' obsession with burgers
Africa Day: Some cultural & traditional practices that make the continent unique
13 ways to celebrate Africa Day
UnKut Day Party: A fusion of beats, breaks, & culture
These 5 things happening on your wedding day may mean bad luck
7 skincare myths almost everyone believes
Dark side of wedding MC jobs - Daddie Marto opens up
Thika Sports Club, next stop for NCBA golf series
Big Ted's inspiring message to Kenya's rugby community
Fitness influencer Shiv Simani joins fight against sports neglect by gov't
Kipchoge wins Sh7.4M prize in Spain
Ombachi shares how career-threatening injury pushed him into content creation
Ruto donates millions after AFC Leopards beats Gor Mahia for 1st time in 7 Years
Ulinzi Stars midfielder returns from four-month injury layoff
Kenya's thriving sports culture: A deep dive into the country's passion for sports betting
The 8 largest events in Las Vegas 2023