Communications Authority of Kenya announces drop in phone call charges
The prevailing economic environment is among the factors that informed the new rates that will apply for two years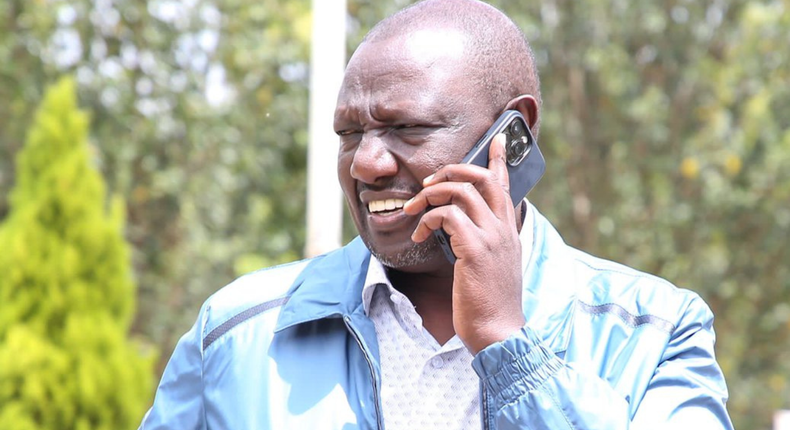 The Communications Authority of Kenya (CA) has announced new rates that will see Kenyans pay less for phone calls.
The lower rates which will come into effect on March 01 2024 are as a result of a drop in interconnection rates
According to the statement released by CA on Friday, both mobile termination rates (MTR) and fixed termination rates (FTR) have been reviewed downwards with consumers set to pay MTRs and FTRs at the rate of Sh 0.41 per minute, down from Sh 0.58 per minute.
The new rate will apply across all mobile networks as the maximum allowable charge.
"The authority has capped the MTRs and FTRs at Sh 0.41 per minute with effect from March 1, 2024," CAK stated.
Positive outcomes and protecting consumers
CA explained that the new rates were informed by prevailing economic situation and the need to strike a balance between the promotion of investment and the protection of consumers.
"The new rate is informed by the prevailing economic environment, ICT market dynamics and the need to strike a balance between the promotion of investment and the protection of consumers. Lower Mobile Termination Rates (MTRS) and Fixed Termination Rates (FTRS) mean lower calling rates for consumers.
"This decision will have positive outcomes for both the consumers and operators. Consumers will now enjoy access to a variety of affordable services across networks while operators will have more price flexibility in developing more affordable products," CA revealed in its statement.
The new rates will apply for two years running from March 01 2024 to March 01 2026 before the next review.
Telecommunication companies to review and release new prices
Notably, the new rates will only apply to calls made within the country, with SMS termination rate remaining unchanged at Ksh0.05 per SMS.
"Ahead of the new rates taking effect, all operators are required to vary their Interconnection Agreements in line with the Determination and file their Deeds of Variation with the Authority latest February 1, 2024," the authority directed.
The review is a much-needed relief and comes at a time when the cost of living is on an upward trajectory with significant increase in process of basic commodities.
With the new CA rates, telecommunication companies in the country are set to review their pricing and announce new rates to reflect the change.
JOIN OUR PULSE COMMUNITY!
Recommended articles
Housing Levy ruling: Edwin Sifuna tells Kenyans to halt celebrations
3-judge bench rules that affordable housing levy is unconstitutional
High Court suspends implementation of Ruto's key health law
Hussein Mohamed: Why Cabinet hasn't declared El Nino a national disaster
Biden to skip UN Climate conference kickoff in Dubai, White House schedule confirms
Azimio MP's brother found dead
Ruto endorses National Dialogue Committee recommendations, reveals next steps
Martha Karua speaks as focus shifts to Ruto & Raila after NADCO report release
Key recommendations of the National Dialogue Committee submitted to Raila & Ruto