Kisumu West MP accused of 'helping the dead' after donating hearse to constituents
The politician said that her office would incur the cost of hiring a driver for the hearse and maintenance so that constituents use it for free.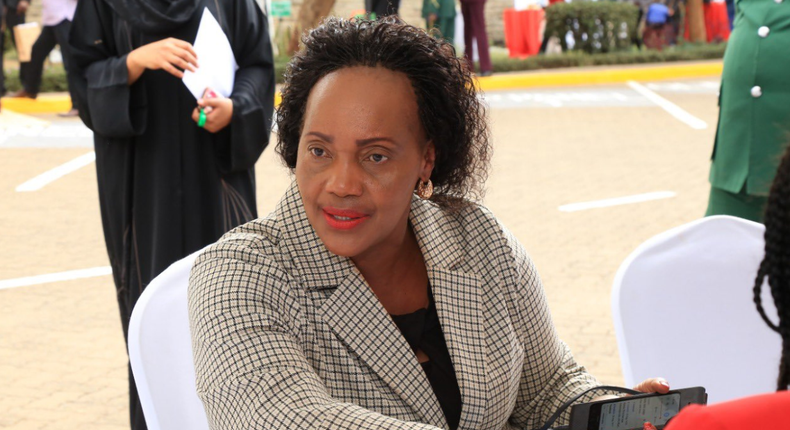 Kisumu West MP Rozzah Buyu has caused uproar online after announcing the launch of a free-to-use hearse in her constituency.
According to the legislator, the hearse will shelter her people from accessing the same service at exorbitant prices when they need to bury their loved ones.
"This hearse is fully donated and funded by me as an MP, and no constituent will have to pay anything for it, all that our bereaved constituent will do is give us the information in time so that we make arrangements for it," Rosa told the press.
While a section of Kenyans has lauded the move, some have criticised it, citing that it will not help the people who are still alive.
They have called it a miscalculated priority, arguing that the MP should focus on bettering the welfare of those still alive, not the dead.
Here are a few reactions of a section of Kenyans on Twitter (KOT) criticising the move:-
"Kenyan leaders love you dead! What has Rose Buyu done to improve healthcare in her constituency? Someone must be benefitting from the hearse. Nothing free here," @kdiguyo reacted.
One @isaiahmngl added: "Instead of an ambulance to save lives, she is buying a hearse to bury them. Sawa tu!"
"Of all other things she could do for her constituents, she only saw a hearse as the best point to assist people. It's a pity," reads yet another response from @margyeivern.
"Your favourite Member of Parliament from the lakeside donated a hearse. I would rather she donated an ambulance or a school bus or a police patrol car or clinic van," @benoni_victorY advised.
"Our leaders prefer supporting the dead instead of the living or the sick,"
Pulse Live Kenya
A sarc"Kisumu West Constituency MP Rosa Buyu has purchased a Hearse to help her dead constituents conveniently reach their homes. We call it priorities,"
Some Kenyans have, however, approved the move and congratulated the MP for considering the high cost of living in the country.
"Now the great people of Kisumu West constituency will say bye-bye to the so high hiring expenses of the hearses", reads a comment from a Facebook user.
"It costs between 16 to 40k, depending on where you are, to hire a hearse to transport a body. This will help. She knew what she was doing"
"A hearse costs 14k for a day; so thoughtful of her"
JOIN OUR PULSE COMMUNITY!
Recommended articles
CAS Omanga given special assignment to counter planned Azimio protest
Watch as Ruto dares Raila to face him directly [Video]
DCI goes after man captured vandalising Tom Mboya Street sign during Azimio demo
CAS appointees to earn more than Principal Secretaries after salary increase
Rigathi issues conditions for dialogue with Raila
Tragic end for teenager who warmed Azimio leaders' hearts
Azimio supporter Nuru Okang'a addresses claims of Sonko's financial aid
Raila makes u-turn on boycott, announces next cause of action
Senator Okiya Omtatah reignites activism mojo, takes Ruto to court