Sylvia Mulinge's Biography: Education, career, family & net worth
Sylvia Mulinge is the current Chief Executive Officer for Ugandan telecommunications company MTN, before moving to Uganda, she was the Chief Consumer Business Officer for Safaricom Plc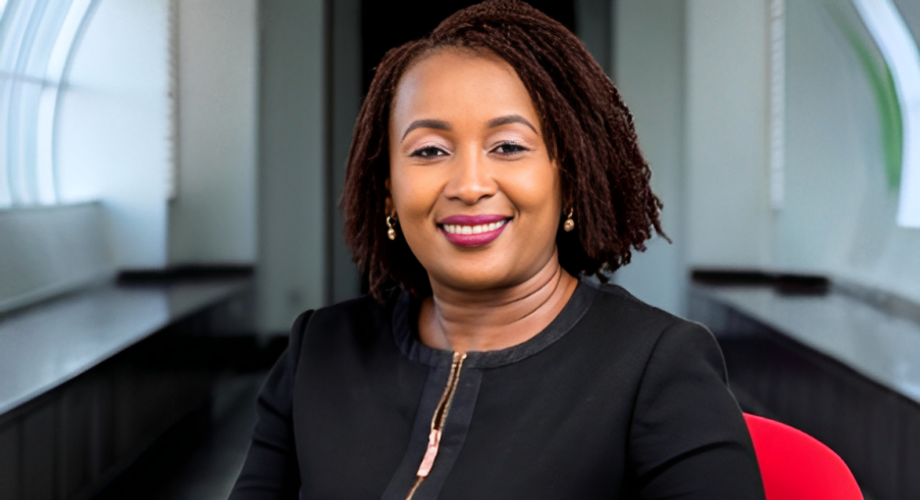 Sylvia Mulinge, a formidable leader and visionary, has left an indelible mark as a trailblazer in the telecommunications industry.
With over 20 years in the corporate sector, Mulinge is among the top women leaders in the corporate space in East Africa
Background and Education
Sylvia Mulinge was born in Nairobi County in 1977 and was raised in Nakuru County. She is the firstborn child of five, with her father being an engineer and her mother who worked in a bank.
Mulinge attended St. Xavier's Primary School and Mary Mount Secondary School in Nakuru before moving to Nairobi. She pursued her higher education at the University of Nairobi, graduating with honors in Food Science and Technology in 2000.
Career
Mulinge began her career at Unilever in 2004 as a management trainee and steadily climbed the ranks to become a brand manager. In 2006, she joined Safaricom, a telecommunications company, where she would spend close to two decades.
MTN Uganda CEO Slyvia Mulinge
In 2009, she was promoted to head of Safaricom Business Sales, a position she held until 2011 when she became the General Manager of Enterprise Business.
Mulinge further ascended the corporate ladder in 2015, assuming the role of Director of Consumer Business. Her career reached a pinnacle in April 2018 when she was appointed as the CEO-designate for Vodacom Tanzania, succeeding Ian Ferrao.
However, her work visa application was declined by Tanzanian authorities in September 2018, leading to her reassignment as the Director of Special Projects at Safaricom on October 1, 2018.
MTN Uganda CEO Sylvia Mulinge Pulse Live Kenya
In 2018, Mulinge was promoted to Chief Consumer Officer at Safaricom, a position she held until 2021 when she transitioned to Chief Consumer Business Officer.
She continued to excel in her roles until her departure from the company in 2022 to assume the position of Chief Executive Officer at MTN Uganda, a telecommunications company.
MTN Uganda CEO Sylvia Mulinge Pulse Live Kenya
Family
Sylvia Mulinge is a proud mother of two children named Jasmine and Jason.
Sylvia Mulinge and her children, Jason and Jasmine Pulse Live Kenya
Net Worth
While Sylvia Mulinge's exact net worth is not publicly disclosed, her extensive career in the corporate sector for over two decades has undoubtedly garnered substantial wealth.
JOIN OUR PULSE COMMUNITY!
Recommended articles
Top 10 African cities with the least affordable housing
AI in agriculture: George Mwangolo's project dubbed Baobab wins $2,500
Top 10 African Countries with the best digital quality of life in 2023
Kenya's treasury slashes local borrowing target by $1.12 Billion. See why
Understanding why lenders require selfie when signing up for mobile loans
Investor confidence in Uganda takes a huge hit, here are the details
Nigeria's oil production spikes, boosting the country's earnings by N188.7 Billion
Kenyan government forecasts inflation to fall to 5% this year
Top 10 African countries that contributed the most money to WTO's 2023 budget