Akothee leaves Kenyans in Stitches as she reacts to Kabi & Milly public display of Affection
Nimechoka kufichwa kama ARVs - Akothee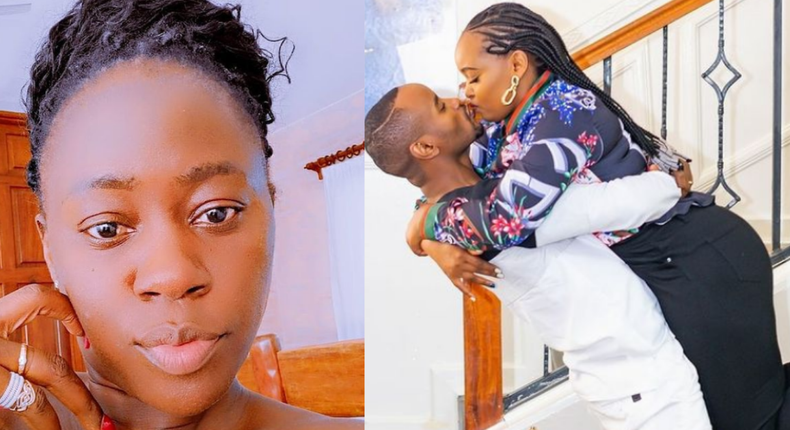 "Mimi kenye imewahi nibeba in public tu ni ndege , hizi zingine tunakula KWA macho 🤔🤔🤔🤔🤔🤔🤔 Sambary come Carry me also. Nimechoka kufichwa kama ARVs 💃🤦🤦🤦🤦I am just singing my lyrics for my new song 💘🤣🤣🤣Hii couple wananiharakishia maisha sana, watolowe Instagram mpaka nipate bwana 💃💃💃🤦💃🤦🤦 Ala,"wrote Akothee
The Wajesus have recently come under fire after it was confirmed that Kabi is the biological father to his cousin's child.
"I understand that we all have a past and at times that past is tough and hard to understand.
"But I am also a mother and I know that every child needs love and support from the parents. As a mother I will do all that is possible to assist my husband to support Abby and to make sure she becomes integrated into our family," her brief statement read.
Fan Reactions to Akothee's post
Kabiwajesus: "😂😂😂😂 madam Boss wanauliza pin location wakukujie"
Ochonjodunco: "🤣 🤣 🤣 🤣 🤣 🤣 huyo ni Danco?,huyu wachana naye,hatambui ata relatives,.awe niece,cuzo,...yote anapita nao🚶‍♂️"
Recommended articles
They dug up information about my hubby & kids, I've never healed - Zubeida Kananu
Bomet groom whose wedding was cancelled last-minute counters bride's statement
Frankie Justygymit breaks down 3 ways he prioritises his income as he co-parents
'Becky' actor Brenda Ngeso reveals truth about relationship with Tito & battle with goitre
Over 600 kidney patients flock Prof Jay's DM after launching wellness foundation
Prophet Carmel breaks silence on the mystery of his missing wedding ring
Jackie Matubia comes clean on rumoured bae after sharing video of romantic moments
Risper Faith's emotional message at her dad's funeral in Bungoma
Nyako lights up social media as lecture to viral nanny Rosie backfires