Kennedy Rapudo gets real about relationship with baby mama
Kennedy Rapudo hints that his baby mama's resentment could be linked to his newfound happiness & marriage to socialite Amber Ray.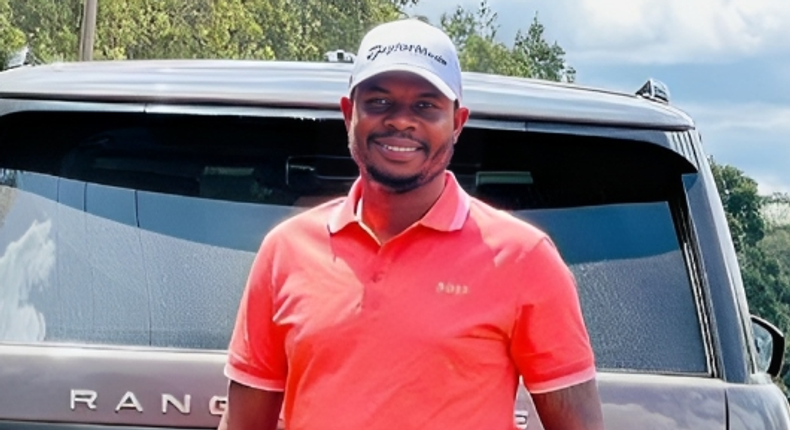 Kennedy Rapudo, businessman and fiancé of socialite Amber Ray, recently shed light on his complex relationship with his baby mama.
Speaking with Eve Mungai on Wednesday, Rapudo shared the emotional rollercoaster he's been experiencing due to the drama surrounding his eight-year-old son with his former partner.
Rapudo hints his baby mama has not moved on
Rapudo's revelation came shortly after a disappointing turn of events when his son failed to attend his planned 8th birthday celebration.
He expressed his belief that his baby mama's lingering resentment might stem from his own happiness and newfound marriage to socialite Amber Ray.
"Probably, I moved on and am currently married and happy. So, there are people who maybe they've not moved on, and it is sort of paining them.
"But what do I have to do with that? At the end of the day, I don't care about how you feel, and you shouldn't even care about how I feel because what matters is our son," he said.
Socialite Amber Ray introduces her new boyfriend Kennedy Rapudo Pulse Live Kenya
Kennedy Rapudo - We've had issues since we started dating
He shared that despite winning a legal battle with his baby mama and making significant efforts to provide for his son, the situation remained complicated.
The father of three described how the court had ordered him to pay school fees, offer financial support and have visitation rights every two weeks.
"The court gave out its verdict in September this year. I've bought him a car and hired a driver who drops and picks him up from school.
"The judge said I was supposed to pay for school fees and give her 30,000 per month. on her side, she's supposed to pay her rent, medical care, clothing, and other things. And I have done my part," he said.
Pulse Live Kenya
However, co-parenting had become increasingly challenging, even after the court's decision.
Rapudo acknowledged that their relationship had been fraught with issues since its inception, leading to their separation.
Yet, co-parenting had not been a major source of conflict until recently. He questioned why these problems had resurfaced now that he was happily married to Amber Ray.
"As far as am concerned, we've always had issues ever since we started dating. and we were blessed with one boy. Issues have always been there until we separated. But we never had issues with co-parenting.
"She would let me see my son freely, and I would provide upkeep whenever I could. How come these issues come up now when am with my wife?" he said.
Amber Ray and fiancé Kennedy Rapudo Pulse Live Kenya
Rapudo lauds Amber Ray for taking care of their children
In a show of support, Rapudo defended his wife, Amber Ray, and commended her for her role in their blended family.
He clarified that his wife takes care of their 12-year-old son, as well as their four-month-old daughter, alongside her 13-year-old son from a previous relationship.
Recommended articles
MCA Tricky shares his master's grades as he enters final year of study in engineering
John Allan Namu's brainchild marks 8 years, he reveals major lessons learnt
10 male singers who immensely benefitted from collaborating with Sheebah
Kate Actress outshines 9 top African thespians to be crowned Actress of the Year
Sonnie Badu criticises absentee fathers, says they are 'useless'
Wakadinali biggest winners as Spotify unveils most streamed artists in Kenya [List]
Proud mummy moment for Pierra Makena as daughter's talent secures her a movie deal
Iyanya advices happily married couples to keep off social media
Yvette Obura recalls pre-birth struggle as she marks daughter's 8th birthday