Azziad responds to critics after her trip to Dubai
Azziad says she is used to trending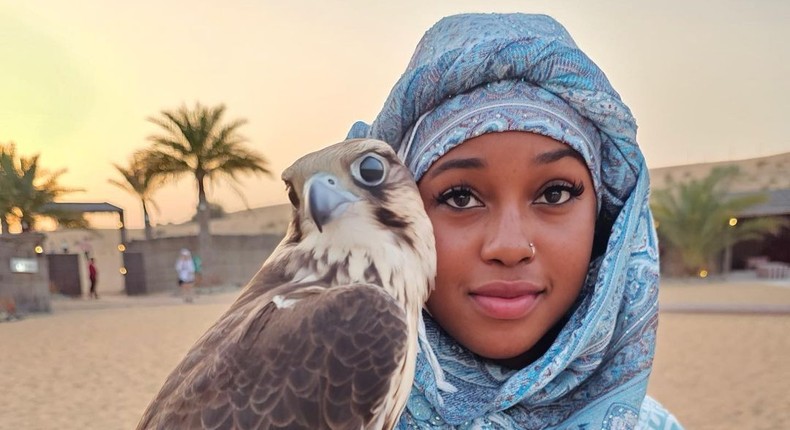 TikToker Azziad Nasenya has finally addressed her online critics who targeted her following her recent trip to Dubai.
During her conversation with Vincent Mboya, Azziad acknowledged that she tends to trend frequently, which often leads to people becoming upset with her.
However, she further expressed that directing anger towards her would only result in individuals losing their own blessings in the end.
She continued to share that despite the numerous stories circulating about her, she chooses to move on and not let the opinions of others affect her.
" I keep getting to heights that I never knew I would get to. Imagine it God, and if God says yes no one can say no, no matter who you are," she said.
She however said that not everyone will love you at the end of the day but then that's just part of life.
But also it's life, imagine not everyone is gonna love you move with the ones who love you,"Azziad said.
Pulse Live Kenya
Azziad's message to young girls out there
Azziad advised young girls who are striving for success in life that prayer is crucial. She shared that she personally relies on her conversations with God because she believes she cannot exist without Him.
"So know yourself, love yourself the way you are, and be confident in yourself. Know that when someone else is shining it does not mean that you can't shine," Azziad said.
She emphasized that individuals should avoid engaging in activities that do not add value to their lives or contribute to their financial well-being.
Pulse Live Kenya
She concluded by stating that choosing kindness is always an option, and people should also focus on minding their own business.
Recommended articles
MCA Tricky shares his master's grades as he enters final year of study in engineering
John Allan Namu's brainchild marks 8 years, he reveals major lessons learnt
10 male singers who immensely benefitted from collaborating with Sheebah
Kate Actress outshines 9 top African thespians to be crowned Actress of the Year
Sonnie Badu criticises absentee fathers, says they are 'useless'
Wakadinali biggest winners as Spotify unveils most streamed artists in Kenya [List]
Proud mummy moment for Pierra Makena as daughter's talent secures her a movie deal
Iyanya advices happily married couples to keep off social media
Yvette Obura recalls pre-birth struggle as she marks daughter's 8th birthday