Capital FM journalist Sean Cardovillis dies
Long-time sports journalist Sean Cardovillis has passed away.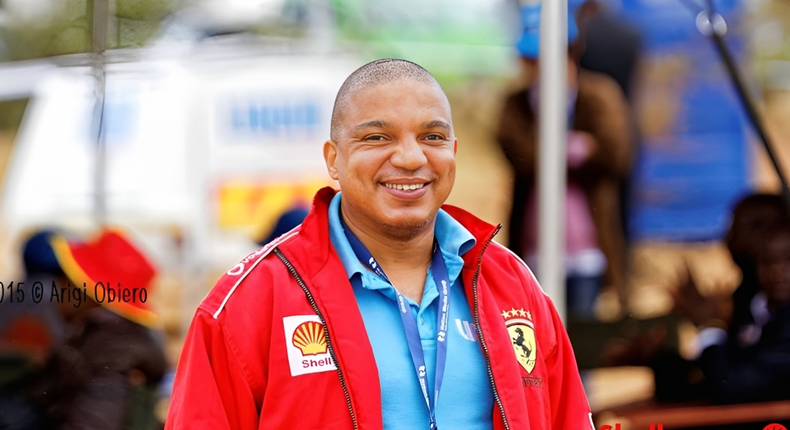 The family revealed that Sean was found dead in his house in Westlands, Nairobi.
According to the police, the body was found at his staircase by a cleaner who had gone to clean the area leading to his house on the fourth floor of an apartment, police and witnesses said.
The passionate sports journalist was working for Capital FM after returning to the station earlier in this year in June.
President William Ruto mourns the death of Sean Cardovillis
President Ruto said he was saddened by the passing of "a brilliant and outstanding sports broadcaster".
"He was a cool, insightful and gifted journalist who played an integral role on our radio stations.
"We will miss his clear and concise voice, passion and upbeat personality. Our prayers are with his family and media fraternity at this painful time. Rest in Peace, Sean," Ruto said.
Sean Cardovillis' Professional background
Sean Cardovillis' journey in the world of media began in 1997, when he assumed the position of sports editor at Capital FM.
He dedicated nine years to the station before departing in 2005, seeking new opportunities and experiences in his career.
Renowned sports journalist Sean Cardovillis at Capital FM
At Paradise FM, he showcased his multifaceted talents as a radio presenter and part of the production team.
In 2014, he joined Nation Media Group, where he assumed the crucial role of Head of Radio. While in NTV, he was also a sports journalist and anchor.
Undeterred by this setback, Sean Cardovillis continued to contribute to the world of sports journalism as a freelance professional.
His dedication and passion for reporting on various sporting events were evident through his engaging interviews with athletes and coaches, as well as his insightful analysis and commentary.
Sean Cardovillis with golfer Aditi Ashok Pulse Live Kenya
Hospitalization
However, a sudden health scare temporarily interrupted Cardovillis's illustrious career.
In February 2022, he was unexpectedly hospitalized due to a severe pneumonia attack.
Recommended articles
YY Comedian's mum shares untold story of how he suffered burns 7 times
Diamond pleads with Chege to release songs after unexpected reunion on stage
Mercy Masika expresses concern about modern pastors' fashion & modesty
Philosophy Fena Gitu applies in bold fashion choices
Nyako to take legal action against Brian Chira for defamation
It starts afresh every week! Georgina Njenga's response to body count question
Director Trevor & Eve Mungai announce baby plans, key dates revealed
Ndovu Kuu comes clean about relationship with TV presenter Claudia Naisabwa
10 Kenyan celebrities who've joined the singles club in 2023