Stanley Omondi explains decision to seek new crew after Crazy Kennar split
Stanley Omondi reveals why working with a crew is very important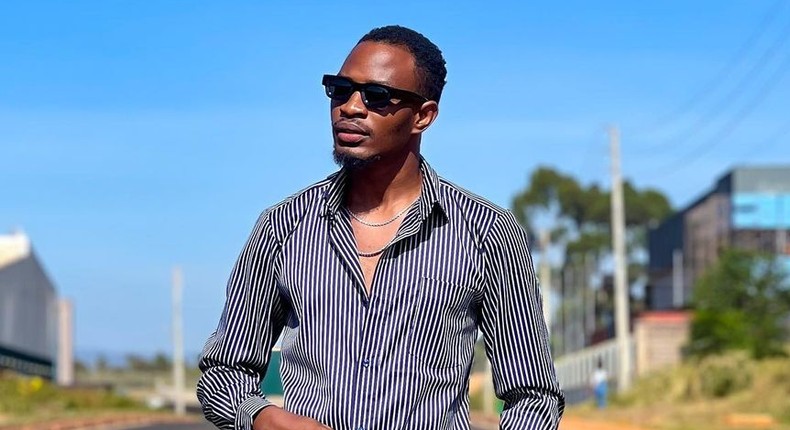 Comedian and content creator Stanley Omondi, popularly known as Stano, recently shed light on his journey post the split from the Tales of Crazy Kennar crew.
Speaking in an interview with a local media house on Monday, Stano emphasised that despite parting ways with the group a few months back, he still values collaboration.
Why Stano values working with a team
While currently pursuing solo ventures on-screen, Stano acknowledged the crucial role of a support system behind the camera.
He emphasised the significance of having individuals who challenge and share ideas, highlighting that unity is a strength and division is a weakness in the creative process.
"No man is an island, but for an island ikuwe lazima ikuwe surrounded na maji. Yes, naeza kuwa nime unleash some things nikiwa alone, but umoja ni nguvu, utengano ni udhaifu," Stano said.
He stressed the importance of collaboration and the exchange of creative ideas while acknowledging that working with a team adds value to his endeavors.
"You still need to have somebody mwenye anakuchallenge hapa na pale, mwenye mnashare naye ideas. As much as niko solo nimemove yes, but pia lazima ukuwe na either one or two people unaconsult. I have some people nawork nao behind the scenes," he said.
Pulse Live Kenya
Stano's relationship with Crazy Kennar
Addressing his relationship with Crazy Kennar, Stano affirmed that although they may not communicate daily, they remain best friends.
"What I believe is that best friends will grow separately without growing apart. It might not be like we're talking every day or month but anytime we talk it'll be like we just talked yesterday," he said.
Why Stano left Crazy Kennar's group
Pulse Live Kenya
Furthermore, Stano teased about an upcoming project, hinting at something groundbreaking never before seen in Kenyan content creation.
He expressed gratitude for the audience's continued support and enthusiasm for his work, promising to unveil this exciting venture in the coming months.
Recommended articles
Big Ted reveals his State House pay, dispels high salary assumptions
Shusho fire subsides as Kenyan fans demand answers from Muhando on conning allegations
Clemo reveals root cause of conflict with Nonini following Sh1M court award
Viral Kenyan nanny Rosie finally speaks about relationship with Lebanese employer
Social media erupts as pastor narrates 3 instances resurrecting his mother
Pastor Ng'ang'a's eldest daughter pleads for financial help to cover son's treatment
I was cancelled for saying Ghana influenced Nigerian music – Mr Eazi
Cardi B says she's outgrowing relationships, unfollows husband Offset
If there's a video of us saying she's single, please share - Terence Creative