What I fear most about raising my children - Terence Creative
The fears of fatherhood: Terence Creative on raising his three kids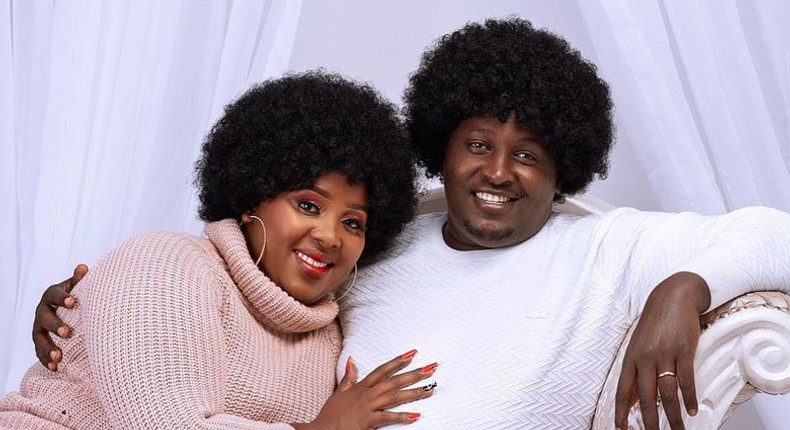 Renowned comedian Lawrence Macharia, popularly known as Terence Creative, recently shared insights into his fears about raising his children.
Growing up in the challenging environment of Mlango Kubwa in the Mathare slums, Terence reflected on his upbringing and discussed his determination to provide a different life for his own family.
Terence Creative's early life challenges
As the youngest in a family of three, Terence's upbringing was fraught with challenges. He shared an incident from his childhood where he narrowly escaped an angry mob, an event that could have cost him his life.
This hostile environment has become a backdrop against which Terence views his role as a father.
Terence Creative's only fear in parenting: Providing for his children
In a conversation with Dr King'ori on November 14, Terence expressed that his only fear in raising his children is the possibility of not being able to provide for their needs adequately.
Having experienced malnutrition during his youth, he vividly recalls the struggles of his early years and the determination of his grandmother to ensure his well-being. His primary goal now is to ensure his children have everything they need.
"Nikiwa age ya my last born nilikuwa na malnutriotion. Actually ilikuwa nikuwe amputated but shosho yangu alikataa.
"Nikiraise watoto wangu siwezi taka wakose direction kwa life. Sasa kunakuanga, staki kudekeza mtoto, na pia nataka kumfunza hard life," he said.
Pulse Live Kenya
Terence is resolute about instilling life lessons in his kids
Terence is resolute about instilling essential life lessons in his children. Drawing from his own experiences, he emphasised that he does not want to pamper his kids but rather wants to teach them the value of hard work.
The comedian is keen on ensuring that his children understand the hardships their family endured, emphasising the importance of appreciating their current situation while not forgetting their roots.
"What I wouldn't want, ukweli tu ya Mungu, ni watoto wangu wa suffer. Sisi tumestruggle kupata food, amenities... Si hatukuwa hata na choo.
"Watoto wetu wakija tutawambia mahali tumetoka ndio firts of all wasiwaste what we have built and also appreciate wha we have built," he said.
Actor and Comedian Terence Creative Pulse Live Kenya
Reflecting on the lives of his brothers, Terence revealed their involvement in theft, a common path he also treaded.
Recounting the beating his second-born brother endured, including a broken hip, Terence painted a vivid picture of the struggles his family faced.
He However, he highlighted the transformation of his brother since then, citing that he left the dangerous path.
"Both of my brother walikuwa wezi. Mi nilikuwa petty thief. Bro yangu second born alipigwanga mob. wakamvunja hip. Hiyo ni ushuhuda. Alichangingi na sahi ni kijana mpoa. Our firts born ndio nilipata akipigwa nikakimbia kuita makarao," he said.
Actor and Comedian Terence Creative Pulse Live Kenya
Terence talks about the viral Papa Fred character
Terence gained widespread recognition for his Papa Fred character, a Congolese man involved in money laundering, featured in the popular 'Wash Wash' episodes.
He disclosed that the character originated as a playful act inspired by his personal experiences. With plans to launch the fourth episode in December, Terence aims to turn 'Wash Wash' into a series to impart valuable lessons to his audience.
Recommended articles
Gospel star Evelyn Wanjiru opens up on how to remain relevant & Praise Atmosphere
Akothee's daughter Fancy pampers boyfriend with love on his birthday [Video]
Radio legend Fareed Khimani wraps it up at Capital FM in emotional parting shot
Davido honoured in a special way by US State of Georgia
Wajackoyah: Why I stormed out of Masinde Muliro University Graduation Ceremony
Andrew Kibe lights up social media with action at JKIA after returning to Kenya
Watch Diamond dispatch security to recover valuable after encounter with rowdy fans
Dbanj officially cleared of controversial rape allegation from 2020
DP Gachagua graces Samidoh's big day at Parklands Sports Club [Photos]