Grace Kuria joins BBC days after quitting CGTN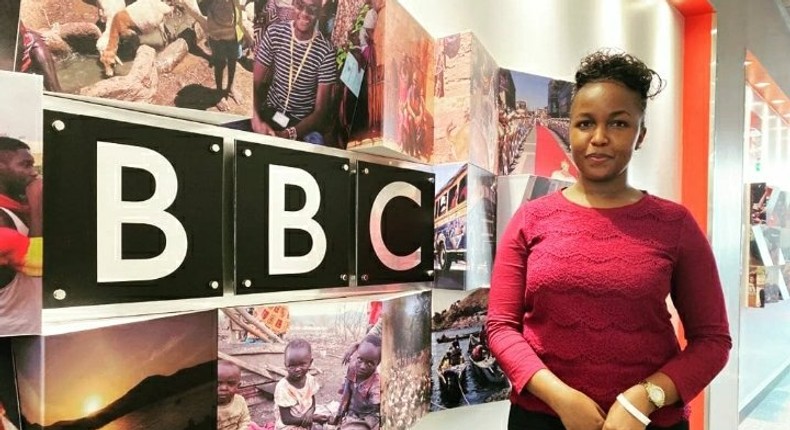 Media Personality Grace Kuria has landed a new job at the British Broadcasting Corporation (BBC), days after parting ways with China Global Television Network (CGTN).
On Thursday, Ms Kuria shared a photo, announcing her arrival at BBC, with a thankful heart.
"Not by power, not by might, But by the Spirit of the living God. Anything is possible, Bigger than we used to be, We have moved,
I say we have moved" reads a tweet from Grace Kuria.
Ms Kuria's arrival at BBC was received with lots of positive vibrations from her fans and followers. Grace has joined BBC as a Broadcast Journalist.
Oliver Mathenge '@GraceKuriaKE Congratulations and all the best, Grace"
In an update via her official Twitter handle, Kuria said that she was leaving CGTN a better person, with greater insights on digital media.
"Some personal news! Today I leave @cgtnafrica a better person than I was months ago, with greater insight on digital media. Forever grateful for the opportunity.
Excited about the next phase of my career. God takes all the glory" tweeted Grace Kuria.
Grace Kuria made her debut on CGTN back in February this year, just weeks after calling it quits at KTN.
"You have done me well, Jesus😊" reads Grace Kuria's caption on February 1, 2021.
She worked as the New Media Editor at CGTN.
The sassy news anchor made public her departure from KTN as she signed off on her last bulletin for the station during the 1PM news on January 17, 2021.
Recommended articles
They dug up information about my hubby & kids, I've never healed - Zubeida Kananu
Bomet groom whose wedding was cancelled last-minute counters bride's statement
Frankie Justygymit breaks down 3 ways he prioritises his income as he co-parents
'Becky' actor Brenda Ngeso reveals truth about relationship with Tito & battle with goitre
Over 600 kidney patients flock Prof Jay's DM after launching wellness foundation
Prophet Carmel breaks silence on the mystery of his missing wedding ring
Jackie Matubia comes clean on rumoured bae after sharing video of romantic moments
Risper Faith's emotional message at her dad's funeral in Bungoma
Nyako lights up social media as lecture to viral nanny Rosie backfires