Major blow to Otile Brown as he loses over 195 Million Views (screenshot)
Otile Brown subjected to a major setback as more songs disappear on YouTube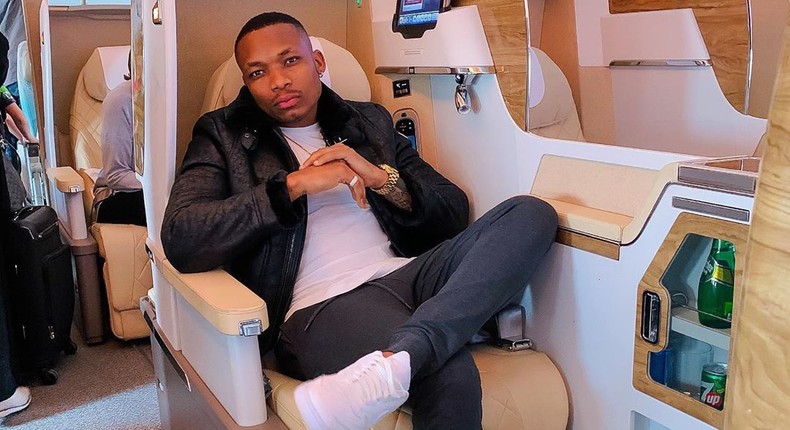 Just in Love Music CEO Otile Brown has been subjected to a major setback after losing over 195 million views on his YouTube Channel.
The singer suffered the blow following the deletion of his hit songs from the streaming platform.
A cross done by Pulse Live indicates that Otile had over 229 Million views on his Channel but now he has slightly over 34 million views after his hit songs were deleted from the platform.
A disappointed Brown has promised to deal with the culprit behind his tribulations. Adding that he doesn't not subscribe to the idea of bringing others down for one to shine.
As of October 7, 2021, Otile's channel had a total of 34,897,332 views, as opposed to 229,069,997 views recorded on October 6th, 2021. He joined the streaming platform on April 20th, 2016.
Addressing the standoff Otile said; "What don't you all get... some people are deleting our Videos/songs on YouTube…is everything Kiki to you all"
"No respect 4 people who will cheat or bring others down to shine .. weak ish* .. anyways I'm currently in South Africa drinking one of the best cocktails in the world .. rocking new Versace Glases , new new balance 550 shoe, new Zara sweatshirt & a Gucci body cross bag .. let's not talk about them lil chains please 😊😏 loosing my cool with y'all.. #justinlovemusic #wegotnothingbutlove" .
Singer Otile Brown Pulse Live Kenya
The explanation comes at a time his hit songs; Dusuma, Chaguo la Moyo and Such Kinda Love are all missing from YouTube.
Otile's Dusuma ft Meddy is the most watched song in Kenya with over 32 Million views, followed closely by Chaguo la Moyo that has over 28 million views. Such Kinda Love featuring Jovial managed to hit over 10 million within 3 months.
Get our Top Stories delivered to your inbox
Recommended articles
List of entertainment joints whose licenses have been revoked
Kamene Goro speaks after reports of holding secret wedding [video]
Which lie? - Nasra Yusuf responds after Sh59K breakfast bill went viral
Madini Classic breaks silence on breakup during Pritty Vishy's birthday
Nonini invites fans for 40th birthday bash in Dallas
DJ Mo surprises wife in Kibwezi [Video]
Youthful MP Peter Salasya searching for a wife with these qualities
Ed Sheeran may have to pay $100m, if found guilty of plagiarising a song
Size 8 casts out demons from possessed girl in Kibwezi [Video]