Mambo ya watu wamelala kitanda moja wachana nayo- Alinur Mohamed on Samidoh & Nyamu story
Prof. Hamo is now building a house for Jemutai- Mambo ya watu wachana nayo, unless wewe ni malaika- Alinur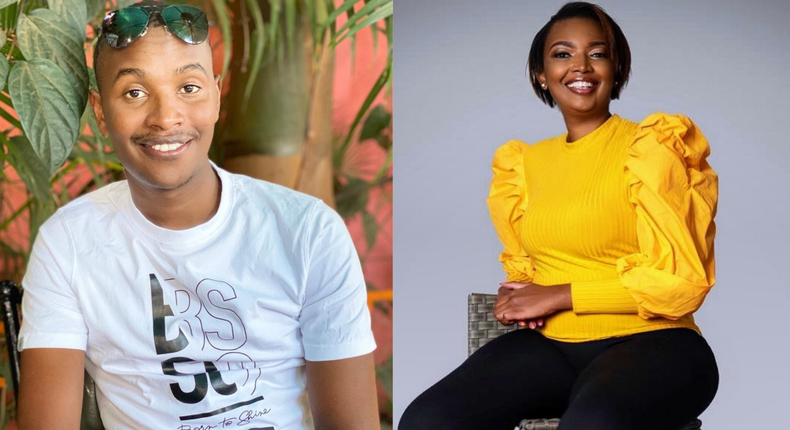 In a tweet, Alinur advised Netizens to be careful with their sentiments on the two, giving example of the Prof. Hamo and Jemutai's drama, that saw them rekindle their love after a few days.
According to the Kamukunji Parliamentary hopeful, both Samidoh and Nyamu are his friends, and by that virtue he will not take sides, despite making it clear that he doesn't advocate for domestic violence.
"Samidoh and Karen Nyamu are both my friends. I don't support domestic violence but whatever happens between them you can't do anything about it. Prof. Hamo is now building a house for Jemutai. Mambo ya watu wawili wamelala kitanda moja wachana nayo kabisa unless wewe ni malaika" reads the tweet from Alinur.
She mentioned that Samidoh assaulted her on claims that she was cheating on him with another man.
She also said that she is currently three months Pregnant with the musician's baby.
The aspiring politician accused the musician of punching her in the face and destroying her iPhone 12 pro max which retails for Sh150,000.
"He has just come to my house and beat me up so badly threatening to kill me and go to Kamiti," She said.
Nyamu said she would file a police report and take Samidoh to court despite it being the first time he has laid his hands on her.
"I was hiding in one of the bathrooms in my spare bedrooms but he check all around until he found me," she continued.
"I have been beaten, my hair has been removed. And I am just 3 months pregnant. We women are so stupid, we have to teach these violent guys a lesson," Nyamu added.
Get our Top Stories delivered to your inbox
Recommended articles
Pray for Bahati-Ringtone tells fans as he opens on Bahati's 'new project'
Apple Music Top 100 most played songs in Kenya [Full List]
Nonini drops new Reggae single ahead of official release on his birthday [LISTEN]
Willy Paul, Jovial release much-anticipated collabo [Watch]
Pastor T reaches out to Akorino brothers' after an alleged twisted love affair
Apple Music releases top 100 songs in Kenya, only 2 Kenyan songs made list
Trevor Noah bows out of The Daily Show after 7 years
Gabiro Mtu Necessary officially named No.1 artist in Kisumu after cracking 2M streams
Queen of my heart- Waihiga Mwaura celebrates wife on birthday