Miss P accuses Willy Paul of sexually assaulting her, leaving Saldido records
I had to tell my mum because I had to get medical attention- Miss P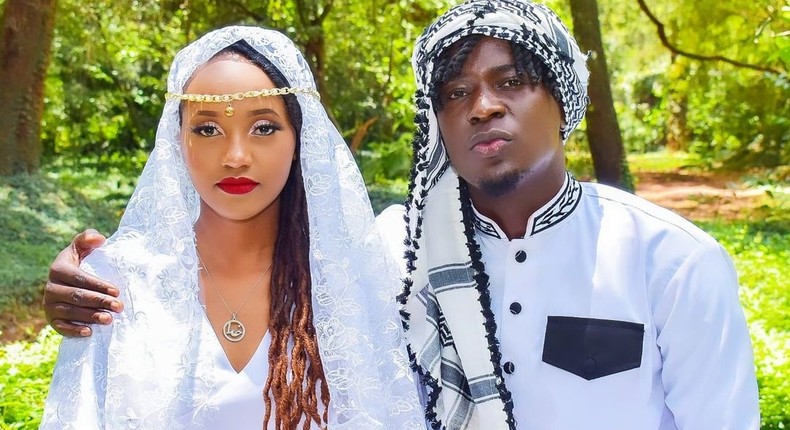 In an interview with Presenter Ali, Miss P alleged that Willy Paul sexually harassed her several times, months after being signed to his record label.
"He forced me to have sex with him, not once not twice. I had to tell my mum because I had to get medical attention because I don't know this person, sijui tabia zake. had to seek held and my mum helped me Alhamdulillah, otherwise at this very moment ningekua nimesha jifungua or I would be nine months pregnant with his child… He forced me to have sex with me na alikataa kutumia protection, not once not twice," said Miss P in part.
Miss P went on to state that despite her mother trying to intervene, things went back to normal after Willy Paul visited her family.
"After my mum knew, mimi in my mind I was battling with thoughts za nirudi ama nisirudi, nina stress, why is this happening to me ile trauma and then he made the point of coming to our home to talk to my mother. I don't know what they talked then after things went on like nothing happened…the I was like what have you given my mum…she was like be carefully isikufanyikie tena" explained
The songstress noted that after Willy Paul's visit to her family, he did not touch her again for 4 months something that made her to start developing feelings for Willy.
Miss P and Willy Paul Pulse Live Kenya
"He didn't touch me again from there again… four months we did not have sex or anything but in between he will be like Nakupenda, nataka uwe wangu…but I used to tell I don't want a relationship especially with him…I used to tell him we cannot mix business and pleasure…so zile 4 months hanishiki hatufanyi anything i started developing feelings for him and I was like oengine huyu mtu ananipenda ya ukweli alafu ananikumbusha mara kwa mara that it's not just sex" she said.
The singer also termed Willy Paul as a narcissistic person, who was too controlling.
"He was very protective but in a very weird way…even now I don't even have a number of anybody mwenye naweza fanya nay eye muziki coz he was not allowing me to have physical interaction with anyone or exchange my contacts" she said.
The artiste said that she had signed a five-year contract with Saldido International Records.
Miss P and Willy Paul Pulse Live Kenya
The two have so far worked on songs like; 'Liar, Mashallah, Fall In Love and Tired.
Miss P also said that she had to involve a lawyer before exiting Saldido Records because Willy Paul was demanding a refund of the money he invested in her.
Willy Paul is yet to respond to the allegations labelled against him by Miss P.
Recommended articles
Kenyan comedian speaks on his relationship with fallen Ghanian content creator
Shix Kapienga finally speaks about abrupt termination from Royal Media Services
African folklore comes to life on Netflix
Trevor Noah unveiled as host of Prime Video's 'LOL: Last One Laughing'
Nairobi Half Life & 5 other top Kenyan movies according to ChatGPT
Andrew Kibe gushes over Nikita Kering in YouTube video
Eric Omondi considers quitting 16-year-old comedy career
Cross-dresser Kinuthia & bestie Waweru clarify relationship status
Samidoh & Edday Nderitu put breakup rumors to rest
Ferdinand Omanyala storms to 100m world-leading time, makes February history
Report: Erik ten Hag rules out trophy parade if Manchester United win
Ranking Xavi's European exits with Barcelona
Video: Christian Atsu's remains arrive in Ghana
Atsu's body to be brought home for burial - Ghana Embassy
Sad news: Christian Atsu found dead in Turkey
How well do you know your favourite La Liga club?
Messi gives in to Alphonso Davies' demand after 3 years
Why Greenwood could have played his last match for United