The Lion of Sudah: Why Bensoul celebrates weed in his latest album
The Lion of Sudah: Why Bensoul released his album on 4/20 and advocates for the use of marijuana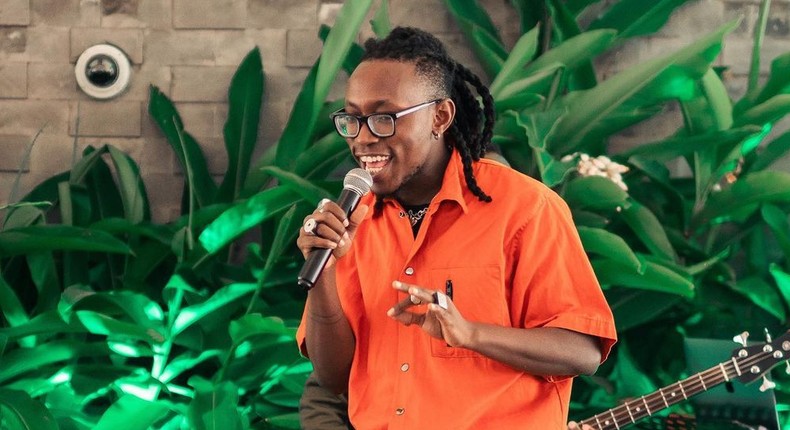 On April 20, Nairobi-based musician Bensoul released his first solo album, 'The Lion of Sudah', at the Alchemist.
The date was not chosen by chance; it is commonly known as '4/20,' a significant day for weed and pot smokers around the world. It is a day that brings together friends and huge crowds to celebrate the use of marijuana.
For Bensoul, releasing the album on this day was important because it advocates the use of marijuana and supports the movement that is pushing for its legalisation in Kenya.
'The Lion of Sudah' features 15 songs, some of which advocate for the use of marijuana, which is banned under Kenyan law.
However, Bensoul does not shy away from his support for the drug, which he considers a medicine.
He believes it is backward thinking for the country to continue criminalising a drug that is widely accepted in most parts of the world. He argues that other countries have legalised marijuana, and Kenya should do the same.
"I feel like if other parts of the world have legalised marijuana then we as a country should do the same. I mean there are so many places where people are making money from the marijuana business and helping their families," Bensoul said.
Pulse Live Kenya
Bensoul believes that Kenya has the potential to become a major player in the marijuana business.
The country has the best weather, soil, and conditions for growing marijuana. Legalising the drug could provide significant economic benefits, especially for small-scale farmers.
Additionally, marijuana has been used to make medicine, and its legalisation could open up new possibilities for medical research and development.
"It has also been used to make medicine, so why are we as a country not able to see these benefits? We have the best weather, the best soil, the best everything to grow marijuana, but we are holding back.
"It's a conversation we need to have as a country, we need to be bold about it and that's what I'm doing with the album, I'm saying liberate it for the people," he adds.
Pulse Live Kenya
Bensoul's album is not just about advocating for the legalisation of marijuana. It is also about breaking the stigma surrounding the drug.
Many people still view marijuana as a dangerous drug, and those who use it are often stigmatised.
Bensoul hopes that his album will help change people's perceptions and encourage them to have an open mind about the drug.
Pulse Live Kenya
"The Lion of Sudah" is a significant milestone for Bensoul, who recently left Sol Generation to become an independent artist.
Recommended articles
Thee Pluto files lawsuit against blogger Njambi Fever
Hope Kid denies fallout with DK Kwenye Beat after herpes allegations
Jackie Matubia: I'll give details when the time is right
Top 10 most-popular songs among Kenyan Gen Zs - Spotify
Akothee shares photos of her honeymoon in Santorini, Greece
Paula Kajala gifts herself multi-million Toyota Vanguard
Kabi & Milly WaJesus team up to slam Size 8 for clout chasing
Keranta's conservative spending leaves Flaqo disappointed
I love everything about you - Pritty Vishy unveils new lover [Photos]
Thika Sports Club, next stop for NCBA golf series
Big Ted's inspiring message to Kenya's rugby community
Fitness influencer Shiv Simani joins fight against sports neglect by gov't
Kipchoge wins Sh7.4M prize in Spain
Ombachi shares how career-threatening injury pushed him into content creation
Ruto donates millions after AFC Leopards beats Gor Mahia for 1st time in 7 Years
Ulinzi Stars midfielder returns from four-month injury layoff
Kenya's thriving sports culture: A deep dive into the country's passion for sports betting
The 8 largest events in Las Vegas 2023