Mr Seed back with 'Niko Poa' & 8 other tunes released this week
PulseHot&Fresh - Enjoy these 9 fresh songs released this week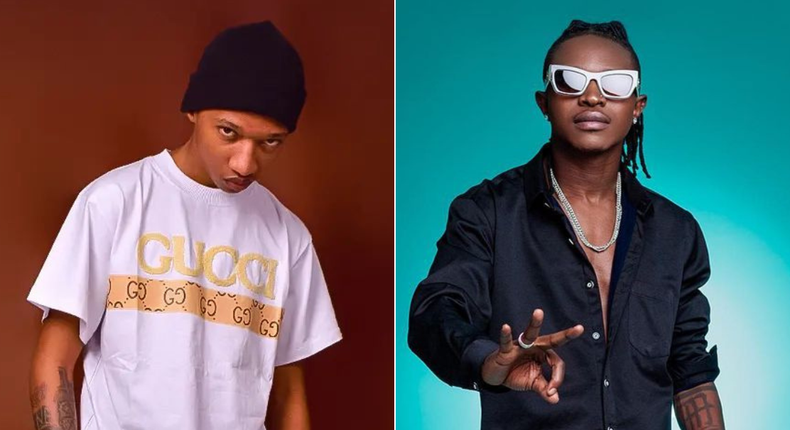 Over the past seven days, your favourite East African musicians have been busy making new hits.
The latest releases include Mr Seed's single 'Niko Poa',which is a chronicle of his recovery journey after a fatal accident.
The song weaves a heartfelt narrative, as he shares his personal experience from the time of accident to the current situation.
Apart from Mr Seed, other East African musicians have also released hot bangers this week.
Here is a list of the top 8 fresh songs released this week
Niko Poa - Mr seed
Mr Seed pours gratitude to God acknowledging His intervention and sends a message of reassurance to his darling wife and fans of his restored well-being in the resilient path to recovery.
Trio Mio - Prembeshwa
'Prembeshwa' is an energetic and captivating Kenyan drill song by Trio Mio.
The song delves into the realities of life in the urban neighborhoods, addressing the risks, challenges, and struggles faced by the youth.
Ego - Fancy Fingers fit Bananas Overdose
Coming hot on the heels of Sauti Sol's break up, Fancy Fingers is the first member of the group to release a hit single 'Ego' featuring Bananas Overdose' from Somalia.
'Ego' is the third single off his upcoming album 'Love Language.'
Nana Remix- Baraka joshua fit Joeboy, King Promise & Bien
Talented International Award winning singer / songwriter popularly known as Joshua Baraka now has his fans on chokehold after releasing 'Nana Remix' featuring Joeboy, King Promise and Bien
Chorea Zoea - Kush Tracey
Teresia Ndoti Wambua famously known as Kush Tracey, is back on the mic with a brand new gospel hit 'Chorea Zoea.'
Kush brings versatility with hard hitting lyrics set to bless and lift your mood!
Makasisi - Stevo Simple Boy
Stevo Simple Boy has just released a new song titled 'Makasisi.' He is addressing how Pastors have been conning their followers and they use their follower's money for their own sake.
He also starts his new song with some of the voices which are trending right now like, 'Yesu wangu wananiua' and 'Mnachopigana nacho hamukijui, Kitawaramba'
'Makasisi' features a catchy hook and a timeless instrumental sound. Enjoy!
Octopizzo - Sijawai
award winning kenyan artist Henry Ohanga, widely recognized as Octopizzo, has recently made a triumphant return to the music scene with his latest track, 'Sijawai.'
'Sijawai' is a Swahili term that loosely translates to 'I've never'. In the song, Octopizzo talks about how he has never been a follower, always a leader in his own right.
He raps about his journey to success, the struggles he faced, and the lessons he learnt along the way.
Nandy - Falling
Tanzanian singer, songwriter and performer, Nandy, has just released a brand new single titled 'Falling.'
This amazing record is definitely one that should be on your playlist. Take a moment to unwind and appreciate the captivating melody of this beautiful tune.
Brokuod - Soko
East African Pop group based in Kenya Brokuod has dropped something that you will definitely love!
'Soko' which loosely translates to market, is a catchy tune with Pop, R&B and Afro Beat sounds.
Recommended articles
4 things to know about 60-year-old arrested for Tupac's murder
Fireworks as Arap Uria takes to social media with placard & gift for Peter Drury
Njoki Chege makes comeback to media with appointment to serve as CEO
Fans did not like how Zzero Sufuri was interviewed on 10/10, here's why
Meet the Rwandese man who has clinched date with Vera Sidika after her breakup
How Editi Effiong delivered a global hit with 'The Black Book' [Exclusive]
Nigerian producer Hitsound kicks off attempt to set new Guinness World Record
'Manifest is a better rapper than Sarkodie' – Samini
Alikiba embroiled in controversy as alleged ex-mistress accuses him of exploitation