The Pulse gin and white wine cocktail you simply have to try
We're going to need more drinks to get through January!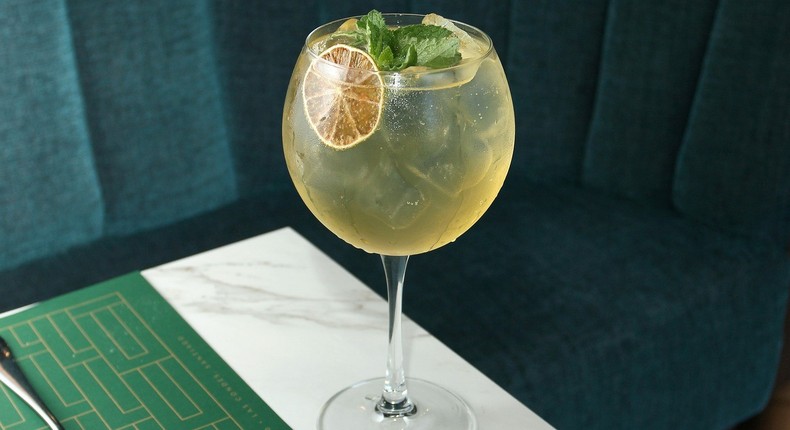 Happy New Year foodies and food enthusiasts!
As the month of January trudges its way to the end, it is the perfect time to kick back and relax with a smooth cocktail and some good company.
So invite your favourite chill-out buddies over and change things up by offering them this delectable White Wine and Gin cocktail. Made the Pulse way!
The Pulse Live Twist to a White Wine and Gin Cocktail
Generally, any white wine will do but for best results go for a sauvignon blanc or a pinot grigio. We used a sweet moscato and it still turned out fabulously!
Make sure you lightly crash the mint leaves and sprinkle just a pinch of ginger powder to your glass before adding the mixed drink to bring a refreshing tinge to the cocktail.
50 ml of gin (or as much as you like)
1 teaspoon Peppermint oil
Equal parts water and white sugar
The first step is to prepare what is called a "simple syrup". This consists of equal parts water and white sugar, simmered over low heat until all the sugar is dissolved and cool completely.
Add peppermint oil to the simple syrup and stir until well mixed the set aside for later.
Pour the gin, white wine, one tablespoon of the mint simple syrup, the lime juice and ice in a shaker and shake vigorously. In the absence of a cocktail shaker, improvise by using a leak-proof travel mug.
Place two mint leaves in a glass and crash lightly. Pour your shaken cocktail. Add the tonic water. Finally garnish with some lime slices and ice to your preference.
JOIN OUR PULSE COMMUNITY!
Recommended articles
10 safety tips to protect social media accounts from hackers, according to ChatGPT
Dos and don'ts of supporting Muslims during Ramadan
5 foods that help wounds heal faster
5 ways drinking water significantly improves your dental health
Signs people think mean he's in love when he isn't
5 best romantic gestures when you want to apologise
Tear gas safety guide: 9 ways to protect yourself, others, according to AI
How to break up with someone without regret
Tusker partners with Wakadinali for Kenya's biggest Easter festival