Meet Winnie Bwire: The confused obsessed Dida of 'Sultana' series
Dida is a confused character torn between her mother's marriage aspirations with JJ and her forbidden love for Kaka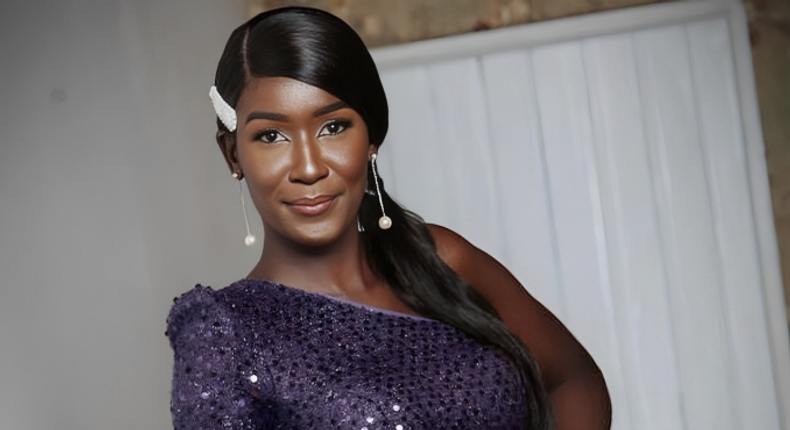 Winnie Bwire Ndubi, popularly known as Dida, is a versatile Coast-based actress and artist born in the 1980s.
She possesses a multitude of talents and has excelled in various artistic fields, including acting, scriptwriting, songwriting, singing, painting, and interior designing.
Additionally, she is a skilled baker, businesswoman, and a devoted mother. She has a bachelor's degree in Industrial Fine Art and Design from Makerere University.
Artistic journey
Dida's artistic journey began at a young age, where her passion for the arts was evident.
Her parents recognized her talent and provided the necessary resources and unwavering support to nurture her abilities.
They encouraged her participation in plays and poetry from the age of six, even enrolling her in holiday programs to further enhance her skills.
Acting career
Dida's professional acting career commenced in 2014 when she made her screen debut on the series 'Penzi' aired on Raia TV.
Pulse Live Kenya
Subsequently, she appeared in other productions such as 'Kisasa' and 'Tehanini' on Maisha Magic East.
She furthered her acting prowess by joining the 'Kalimani Dynasty' on KTN before landing her most beloved role as Dida in the hit Swahili telenovela 'Sultana' on Citizen TV.
In 'Sultana,' Dida portrays a complex character deeply in love with Jabali Junior, also known as JJ.
However, JJ's heart belongs to the blind protagonist, Sultana, which creates a challenging love triangle.
Pulse Live Kenya
She must also confront her forbidden love for Kaka, one of the maids employed by JJ's father, all while desperately longing for JJ to choose her.
Family & children
Although Winnie Bwire Ndubi's on-screen persona navigates through intricate romantic entanglements, her personal life is far from confused.
Pulse Live Kenya
In real life, she found love and solace in the arms of Dan Sonko, a talented coastal actor who has made a name for himself in regional productions, including Pete.
Bwire and Dan have two kids, left behind by Sonko's wife. Although Winnie was diagnosed with cancer, she has proved to be a fighter.
Quick facts
Beyond her professional achievements, Winnie Bwire Ndubi possesses a few intriguing quirks.
Fear of rats - She admits to having a fear of rats, causing her to shriek at the mere sight of them.
Sings in the shower - Bwire finds joy in singing and dancing while showering, reveling in the intimate moments of self-expression.
Very shy person - Surprisingly, despite her captivating on-screen presence, she reveals that she is naturally a shy individual, adding an endearing layer to her personality.
Recommended articles
Matata's song secures slot in EA SPORTS FC 24 video game soundtracks
How Brenda Wairimu steps in for Juliani when he can't provide for their daughter
Mummie Francie talks about struggles with Asthma & decision to return to school
Kennedy Rapudo gets real about relationship with baby mama
Joy and tears as Sonko sees off daughter to London for 4 years
Audiomack to feature 9 Kenyan artists in 'Keep The Beat Going' campaign [List]
Nimefeel ni kama nachomeka - Thee Pluto loses account with over 970K followers
Ex-cop Linda Okello curious how her tight skirt photo resurfaces every December
Madam Boss meets the General: Miguna challenges Akothee to disclose hubby's true background