Nimefeel ni kama nachomeka - Thee Pluto loses account with over 970K followers
Thee Pluto heartbroken after TikTok shuts down account teeming with almost one million followers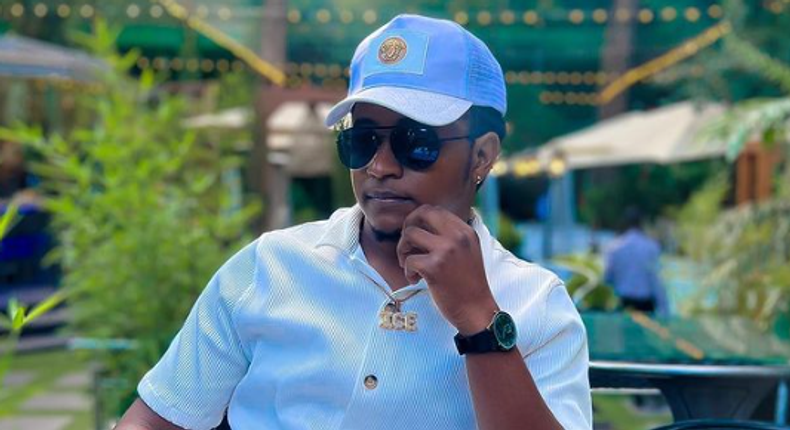 Popular Content Creator Thee Pluto has shared some disheartening news with his followers.
The creator, known for his engaging content on various social media platforms, disclosed that his TikTok account boasting a substantial following of 977, 000 followers had been banned.
The ban on Thee Pluto's TikTok account
In a YouTube video posted on Wednesday, Thee Pluto expressed his disappointment but assured his audience that he's taking it in stride.
He mentioned that while he usually refrains from sharing sad news, this situation compelled him to update his fans.
"It's not likely of me to share sad news with my fans, lakini leo situation inabidi i have to share this with you guys. Nafeel vibaya but siwezi lia. My TikTok account of 977K followers has been banned," he said.
Reason behind the ban of Thee Pluto's TikTok account
Thee Pluto shed light on the reason behind the sudden ban. He revealed that the ban stemmed from a seemingly innocent action, which he was unaware was against TikTok's policies.
He mentioned that in one of his TikTok videos, he had casually shared his phone number in response to requests from a few friends. Unbeknownst to him, this violated TikTok's guidelines.
Pulse Live Kenya
He admitted to not being aware that sharing personal contact information directly on the platform was against the rules.
"I never knew until it was banned that makosa ilikuwa yangu. So now there is something i had shared on my TikTok and some o my two three friends walikuwa wameitisha my number. Nikasema WhatsApp me na nikaeka number yangu. Sikujua you are suppossed to do that," he said.
The Impact of the Ban on Thee Pluto
Thee Pluto expressed his frustration and disappointment, acknowledging the emotional toll that losing an account with such a massive following has taken on him.
Pulse Live Kenya
He mentioned that he had been nurturing this account since 2018 and was on the verge of reaching a million followers.
Feeling as if he had been suddenly thrust into a realm of intense heat, Thee Pluto urged his followers to be cautious and avoid falling into similar traps.
"It is an account that i opened way back in 2018 na i was almost a million. Ilibidi nitoke kwa ofisi nitoe stress. Nimefeel ni kama nachomeka manze," he said.
Pulse Live Kenya
He shared this experience to educate others about the importance of adhering to platform rules, cautioning against blindly sharing personal information, and reminding everyone to remain vigilant against potential scams.
Recommended articles
Kenyans celebrate as Cimberly Wanyonyi wins Sweden's The Idol singing competition
Alex Chamwada bags award as sacrifices he made to start Chams Media come to light
Gospel star Evelyn Wanjiru opens up on how to remain relevant & Praise Atmosphere
Akothee's daughter Fancy pampers boyfriend with love on his birthday [Video]
Radio legend Fareed Khimani wraps it up at Capital FM in emotional parting shot
Davido honoured in a special way by US State of Georgia
Wajackoyah: Why I stormed out of Masinde Muliro University Graduation Ceremony
Andrew Kibe lights up social media with action at JKIA after returning to Kenya
Watch Diamond dispatch security to recover valuable after encounter with rowdy fans