Alikiba embroiled in controversy as alleged ex-mistress accuses him of exploitation
The video vixen claimed that she had been in a relationship with Alikiba after it was reported that he had ended his marriage.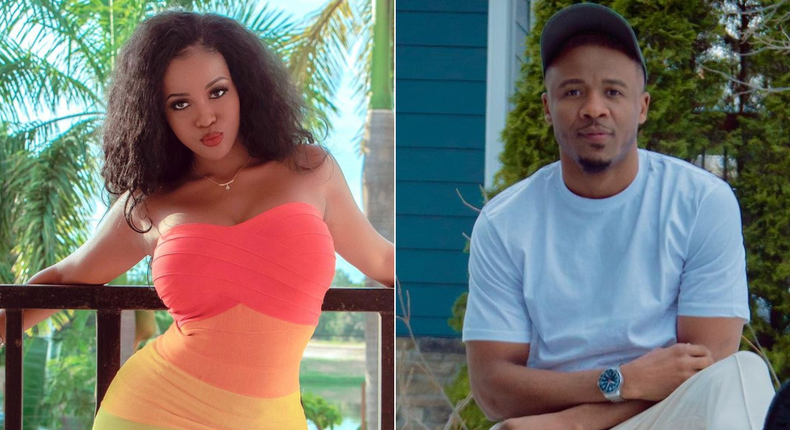 Tanzanian music star Alikiba is facing allegations of taking advantage of a Tanzanian video vixen and model named Madeleine.
In an interview on Wasafi FM, Madeleine accused Alikiba of hypocrisy, asserting that his public persona is starkly different from his actual character, especially concerning his treatment of women.
"The way anavyojipresent in the media na hali yake halisi ni complete opposite," she said.
Madeleine said she has chosen to speak out about her experiences to shed light on what she perceives as his disrespectful and opportunistic behaviour in the entertainment industry.
"Sometimes you have to put things out there ili kuwa na impact kwenye jamii yetu. My goal nlipoingia kwenye muziki ilikua kuwa musician kwa hiyvo nlipokutana na hawa wasanii wakubwa matarajio yalikua kuwa watanishika mkono but the exact opposite happened for me," she said.
Madeleine added that Alikiba has a history of pursuing her, even when he was married, suggesting that he showed little regard for boundaries.
"He is one of the people who showed me mad disrespect. Ili industry ikuwe kuna heshima fulani instahili kuwa hata kama kazi ni kuwa model kuna heshima fulani you need to give that person" she noted.
Alikiba Pulse Live Kenya
According to Madeleine, her involvement with Alikiba began in October 2022 and continued until February, following his claim that he had ended his relationship with his wife.
During this time, she genuinely believed that Alikiba cared for her and made numerous promises, including commitments to advance her career in the entertainment industry. Regrettably, none of these promises were fulfilled.
The situation took another turn when Madeleine alleged that after they fell out Alikiba began to discourage her, telling her that she would not succeed in the entertainment industry.
Madeleine Pulse Live Kenya
The vixen further claimed she has photos and videos to support her claims and is prepared to defend herself should she be forced to.
Alikiba has yet to respond to the claims made by the video vixen.
Recommended articles
DP Gachagua graces Samidoh's big day at Parklands Sports Club [Photos]
Junior Nyong'o recalls sharing news of his 1st animation series role with Lupita
MCA Tricky shares his master's grades as he enters final year of study in engineering
John Allan Namu's brainchild marks 8 years, he reveals major lessons learnt
10 male singers who immensely benefitted from collaborating with Sheebah
Kate Actress outshines 9 top African thespians to be crowned Actress of the Year
Sonnie Badu criticises absentee fathers, says they are 'useless'
Wakadinali biggest winners as Spotify unveils most streamed artists in Kenya [List]
Proud mummy moment for Pierra Makena as daughter's talent secures her a movie deal