Eric Omondi's Wife Material Show cancelled again over 'Rogue' contestant
Fans are not happy with Eric Omondi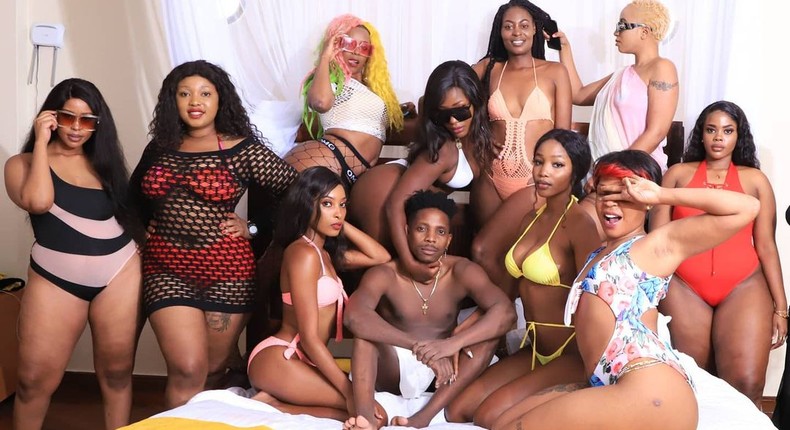 Comedian Eric Omondi has announced the cancellation of his much anticipated Wife Material Show, over a rogue contestant.
In an explanation, Omondi noted that the continuation of Wife Material Season 2 had been annulled "We say farewell to Season two".
The surprise cancellation of the show left a section of his fans in lamentation with many advising that they could have just dropped the "Rogue" contestant and allowed the show to go on.
"Sadly, It seems #WifeMaterial2 was never meant to happen, but we can still say it happened in away, actually twice. The show was to begin tomorrow as has been heavily advertised but unfortunately that won't be so.
The idea behind #WifeMaterial is to Entertain but most importantly to ensure that the Contestants are Comfortable, Safe and having the time of their lives while Contesting, Unfortunately one of the Contestants went Completely and utterly "Rogue" and despite numerous attempts to Control the situation the atmosphere in the house has not been conducive for the show to continue. We say farewell to Season two. Season 3 will Start almost immediately.🙏🙏🙏🙏" announced Ericx Omondi.
Eric Omondi's Wife Material contestants fight over him at a city Club (Video) Pulse Live Kenya
On 8th March, the comedian announced that the show was to start that night.
A video shared by Omondi via his Instagram captured the contestants exchanging blows to an extent of forcing stewards who were providing security at the club to intervene.
In a statement, Kenya Film and Classification Board said that the comedian was arrested for contravening the Films and Stage Plays Act Cap 222, which prohibits production and distribution of unauthorized films, and in this case his Wife Material series.
Band Beca's Carol wins the Eric Omondi's Wife Material show Pulse Live Kenya
On March 15 Omondi met KFCB Boss Ezekiel Mutua, where he apologized to Kenyans over his show.
Omondi said the decision owed to the fact that production "will take time to celebrate and mourn" the late President Magufuli. He further added that this decision was made "out of honor and respect for our brothers and sisters from Tanzania."
On March 24th, the comedian announced that the show will be PG Rated, and therefore not suitable for children.
Recommended articles
If there's a video of us saying she's single, please share - Terence Creative
What sparked Eve Mungai's fiery reaction after Commentator 254's baby news
Wakadinali's Domani Munga takes a break due to health issues
Amapiano is just a rebranded version of Ghana's Azonto – Samini
New animated film JESUS (2025) set to break ground in more than 2000 languages
Christina Shusho's Biography: Early life, start of music career, husband & 3 kids
'Twa Twa' Pastor explains reasons parents should not kiss their children
WaJesus family commemorates 6th anniversary with exclusive love series
Mbogi Genje's Smady Tings finally reacts to Jacky Vike's open crush on him