YY Comedian's mum shares untold story of how he suffered burns 7 times
YY Comedian's mother opens up for the first time about her son's childhood, shedding light on the hurdles he faced and his journey to success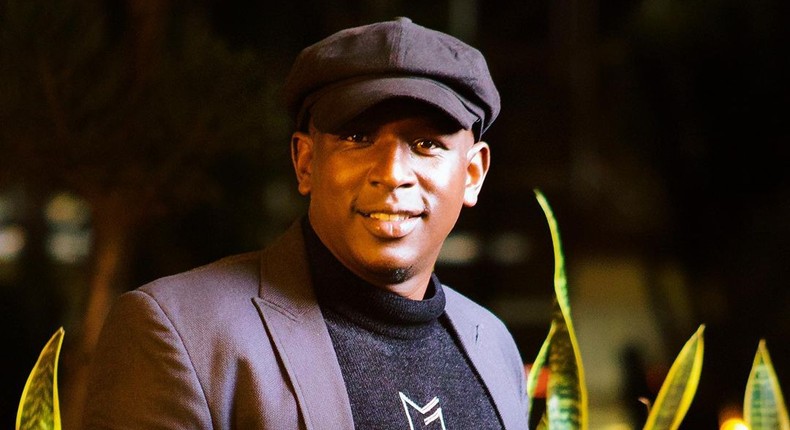 YY Comedian, a popular Kenyan entertainer, has captured the hearts of many with his comedy and acting talent.
However, behind the laughter, lies a remarkable story of resilience and a mother's unwavering love for her son Oliver Otieno.
YY Comedian's mum: My pregnancy with YY Comedian was a smooth one
In a heart-to-heart conversation with her daughter-in-law, actress Marya Okoth, YY Comedian's mother shed light on her motherhood journey.
Her first pregnancy with Oliver Otieno, 'YY Comedian,' surprisingly, was without any major complications. The newborn was healthy and thrived in his early months.
However, an unusual occurrence marked YY Comedian's infancy. At around nine months, he started showing an inclination for grabbing objects.
"Huyo sikua na matatizo yoyote. Vile nilimzaa aliendelea tu vizuri. Hakua na shida yoyote kama ugonjwa ama nini. Lakini alikua na shida moja ya kuchomekachomeka," she said.
Pulse Live Kenya
Unfortunately, this curiosity led to a series of accidental burns. The first incident happened when he grabbed a hot iron rod, resulting in a burn.
"Alianza kuchomeka akiwa na miezi tisa. Alkuwa anatambaa, akanifuata mahali nilikua napiga pasi. Akashika hiyo pasi akajinyorosha mguu. Ikamchoma!" she said.
YY experiences a series of unfortunate burns
The burns became a recurrent theme in YY Comedian's early years. The second incident, occurring around his second year, involved a mishap during lunchtime. Hot porridge spilled on his back, causing another burn.
YY Comedian Pulse Live Kenya
At the age of three, another incident took place in the kitchen. Trying to carry hot porridge, he spilled it on his body, causing yet another burn.
The pattern of accidents continued as Oliver grew each presenting unique challenges and requiring careful attention and care from his family.
The seventh and final burn occurred when he accidentally knocked over a container of boiling water while attempting to fetch it.
"Ya saba amechomeka kama amemaliza fomr four. Alikuwa amepanda piki pikinna akachomeka kabisa," she said.
Pulse Live Kenya
YY's mother vividly recounted each incident, narrating how the family, despite the geographical shifts, stayed united in caring for young Oliver to ensure he received the best possible care and love.
"Kuchomeka kwake ya kwanza ilinipata nikiwa na mtoto mdogo but ilibidi niachane naye nishughulikie mgonjwa. Alikuwa analalia tu kifua yangu usiku na mchana yote, kwa sababu hangelala na mgongo," she said.
A glimpse into YY Comedian's acting talent
Despite the burns and challenges, Oliver showed early signs of his comedic talent during his primary school years.
Pulse Live Kenya
Engaging in church skits as a member of the Pathfinders club in their SDA church, he fell in love with the stage and began honing his acting skills—a foreshadowing of the celebrated comedian he would later become.
Recommended articles
MCA Tricky shares his master's grades as he enters final year of study in engineering
John Allan Namu's brainchild marks 8 years, he reveals major lessons learnt
10 male singers who immensely benefitted from collaborating with Sheebah
Kate Actress outshines 9 top African thespians to be crowned Actress of the Year
Sonnie Badu criticises absentee fathers, says they are 'useless'
Wakadinali biggest winners as Spotify unveils most streamed artists in Kenya [List]
Proud mummy moment for Pierra Makena as daughter's talent secures her a movie deal
Iyanya advices happily married couples to keep off social media
Yvette Obura recalls pre-birth struggle as she marks daughter's 8th birthday