Here's the secret to perfect, fluffy Cinnamon Pancakes
What your pancake recipe has been missing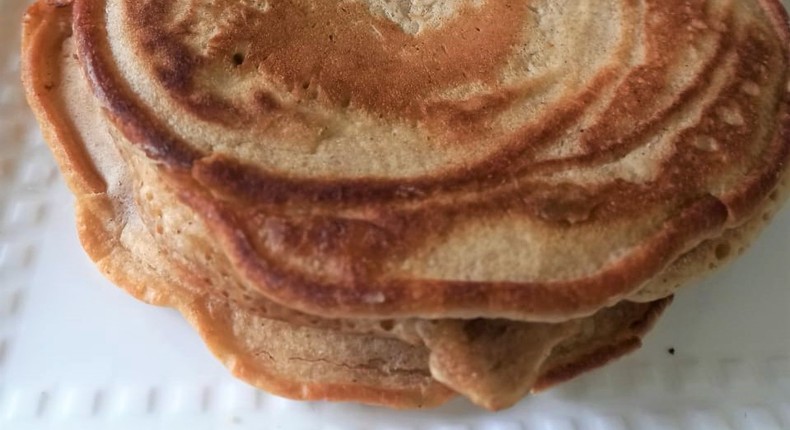 Ever wondered why your pancakes always seem to turn into crepes and appear flat and "chapo-like" instead of fluffy.
Sometimes the taste is more like "lahoh" (flat bread) than the buttery, cakey taste that makes a pancake delectable.
Well, the secret is in just one ingredient which many often neglect.
The Pulse Live twist to perfect fluffy Pancakes
Milk. Yes, the answer is good old-fashioned milk.
The proteins in milk and eggs are ideal for trapping air bubbles during cooking which ends up making the pancake fluffy.
Another star ingredient in this recipe is the cinnamon. This spice always makes any pastry product exquisite.
It also has many health benefits including lowering blood pressure and anti-diabetic properties.
2 teaspoons Baking Powder
Pulse Live Kenya
In a large bowl, pour the measured flour, sugar, baking powder and cinnamon.
Add in the eggs and milk.
Using a whisk or fork, mix until well incorporated and there are no flour lumps left.
Heat up a wide flat pan and pour some oil before frying your first pancake.
Using a serving spoon or ladle, scoop a measure of the pancake batter and spread evenly on the pan.
Cook until the edges begin to turn golden brown.
Turn the pancake and cook the flip side as well. If necessary add a bit of cooking oil to avoid sticking.
Pulse Live Kenya
JOIN OUR PULSE COMMUNITY!
Recommended articles
7 weird things men find attractive in women
9 feminine hygiene tips every girl should know
10 outdated gadgets that will make you nostalgic
Fashion designer Diman Mkare announces expecting first child [Photos]
6 tips to enjoy rest when struggling to slow down
These are 5 top signs of fake love in a relationship
How to Deal With Carpal Tunnel
10 unwritten rules for healthy social relationships
How ex-Presidential staffer turned school into a luxury resort [Photos]