I'm a big girl, leave me alone - Paula Kajala tells off father
Tanzanian music producer P Funk Majani, who is also Paula Kajala's father, commented on the reality show 'Behind The Gram' which features Frida Kajala and her daughter Paula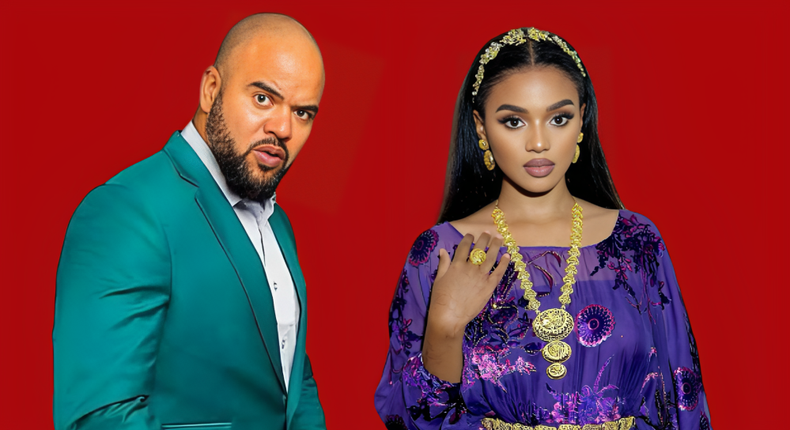 The strained relationship between Paula and her father, renowned Tanzanian music producer P Funk Majani, has become increasingly evident.
The tension reached its peak when Majani expressed his disapproval of the reality series 'Behind The Gram,' which follows the lives of Paula and her mother, Frida Kajala.
"They are humiliating that girl. The way she is being exposed is a big issue, and I have repeatedly raised this concern with her mother, but she doesn't take it seriously. She perceives it as fame and is proud of her daughter," he lamented.
Majani emphasized that Paula, unlike her mother, is not a celebrity and therefore should not have her life exposed to everyone.
"She is not an artist, not a public figure. Fame comes from her mother, but she should live a normal life," he added.
In addition, Majani disowned Paula, expressing his disappointment that she no longer uses his surname and instead identifies herself as 'Paula Kajala'.
Paula Kajala responds to his father's remarks
Responding to her father's comments in an episode of 'Behind The Gram,' Paula didn't hold back.
Paula Kajala with her parents Frida Kajala and P Funk Majani Pulse Live Kenya
She explained that she has lost respect for her father because of his constant negative remarks about her mother in the media. Paula made it clear that her father's decision to disown her had no impact on her.
"I'm talking about my father. I didn't feel anything because he himself constantly insults my mother in the media," she stated.
"Actually, you should let me live my life. I am a grown woman now," she firmly responded to her father, Majani.
Since her parent's separation, Paula Kajala has been close to her mother Frida and distant from her father.
Recommended articles
'Papa Shirandula' actress Kawira addresses concerns of her whereabouts
Spotify unveils Jam, a new personalised feature to listen to music with friends
Apple Music home session features Afrobeats star Lojay
WATCH: Brandy Maina & Okello Max team up to thrill fans in electrifying live performance
Meet Daudi Anguka: 'Pete' showrunner from Bondo & award-winning filmmaker
Muthoni Mukiri: How to successfully borrow money from your guy
Jalang'o forced to halt training with the National Assembly basketball team
Ex-Citizen TV anchor Kimani Mbugua gets Sh420,000 cash
'Sound of Freedom': Jim Caviesel's new movie is inspired by real-life experiences of an activist