KQ introduces new route to Kuala Lumpur under a new codeshare deal with Vietnam Airlines
Kenya Airways has renewed and expanded its codeshare agreement with Vietnam Airlines as it seeks to meet the demand on the Asia's route.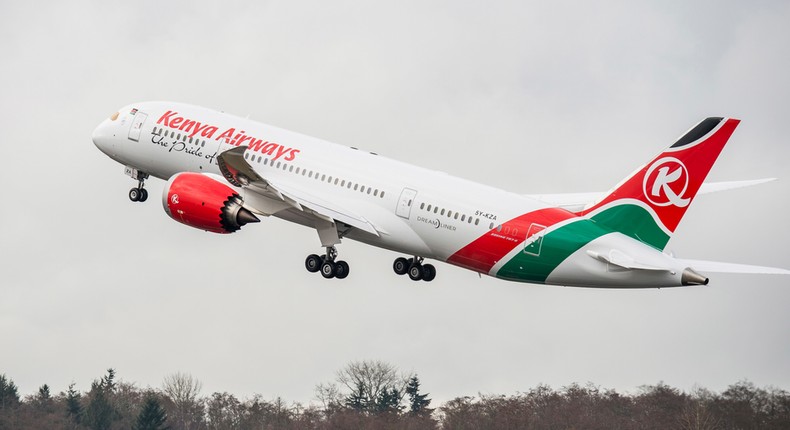 The national carrier has expanded its four year old codeshare agreement with the Asian carrier to include Kuala Lumpur.
KQ, yesterday said the new agreement will allow it more access to South East Asia destinations, which took effect this November.
The codeshare covers the Bangkok-Hanoi and Saigon, Nairobi–Hanoi, and Hanoi-Kuala Lumpur routes.
"The expansion of our codeshare with Vietnam Airlines is in line with our ongoing efforts to expand our network, and to offer our customers reliable, convenient and more travel options," Kenya Airways CEO Mbuvi Ngunze said as reported by Businessdaily.
KQ will now book clients in Kenya and fly them seamlessly to Kuala Lumpur international airport, Malaysia main airport.
Code-sharing agreement is a system which allows airlines to sell seats on their aircraft (marketing carrier) as if they were their own and passengers are later transferred onto a different aircraft (operating carrier) where the former lacks presence.
Kenya airways and Vietnam airlines have since August 1, 2012, had a partnering agreement on the Bangkok (Thailand) to the Vietnamese cities of Hanoi and Saigon.
The Nairobi – Hanoi code share agreement was introduced in March last year.
Vietnam Airlines will place its codeshare two flights on the Kenya airways flights operating on Monday Wednesday and Fridays.
On the Hanoi – Kuala Lumpur route, KQ will place its codeshare two flights on Vietnam Airlines flights enabling connectivity to Kuala Lumpur three times a week on the Nairobi – Hanoi direct flights.
Kenya Airway's also signed a codeshare with India's international airline, Jet Airways, to codeshare on domestic flights to enhance connectivity for passengers travelling from Kenya to domestic destinations in India.
JOIN OUR PULSE COMMUNITY!
Recommended articles
6 reasons why your nipples hurt
Here are 7 things your partner does not need to know about you
Dress for success: 5 tips to make you look more powerful in suit
5 health benefits of eating boiled eggs
5 best places to propose to your girlfriend
How to get your crush without shooting your shot
Why do guys still masturbate when they have girlfriends?
Signs she will say yes when you pop the question
Ladies: Here are 5 dangers of wearing waist trainers