Miraa exports to Somalia fetch Sh1Billion in just 3 weeks
Kenya has so far exported 81.4 tonnes of miraa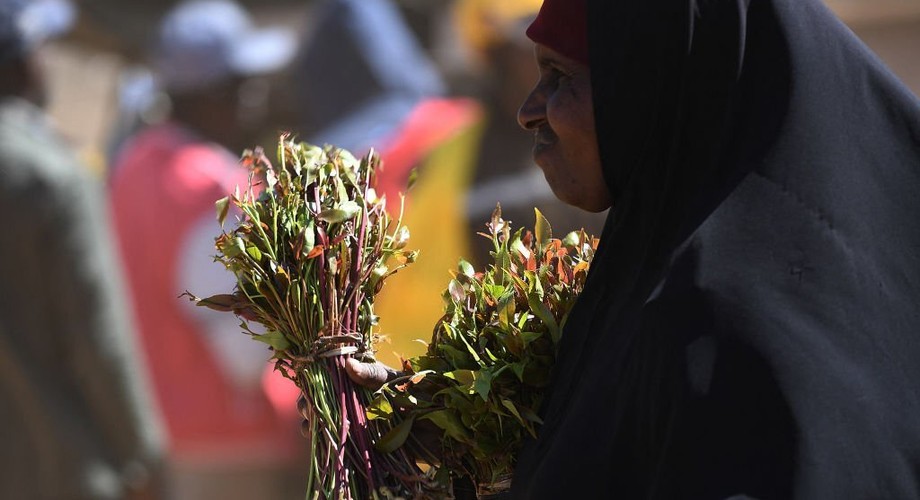 In just three weeks, Kenya has generated a total of Sh1Billion from the exportation of miraa (khat) to neighbouring Somalia.
According to the head of Miraa Pyrethrum and other Industrial Crops Felix Mutwiri, in the three weeks, Kenya exported 81.4 tonnes of the product to Mogadishu.
"We have so far exported 81.4 tonnes in the last four days and we expect the volumes to grow in the next coming days as more people are cleared to ship out the commodity," revealed Mutwiri.
Mutwiri further added that 19 traders out of the 22 have been given export permits and issued licences. Exporting miraa without a licence is liable to a sentence of up to three years or a fine of up to Sh5 million under the new regulation.
A kilogramme of miraa in Somalia costs Sh2,730
The issuing of licences began immediately after the Kenya's President Uhuru Kenyatta held a meeting with his counterpart, Somalia's President Hassan Sheikh Mohamud, shortly after the latter was sworn in.
According to the CS, the Bilateral Air Service Agreements (BASAs) which in simpler terms is a -treaty signed between countries to allow international commercial air transport services between territories- was signed on Tuesday, June 14.
A kilogramme of miraa in Somalia currently costs Sh2,730, however, still significantly lower than the Sh2,986 that fetched previously.
Once the BASAs were signed, direct flights from Isiolo Airport to Aden Adde International Airport in Somalia resumed for the first time since 2020.
The exportation had initially been banned due to the spread of COVID-19, however, when international air travel resumed, Somalia announced a continuation of the ban, with Former President Mohamed Abdullahi Mohamed alias Farmaajo opting to import miraa from Ethiopia instead.
JOIN OUR PULSE COMMUNITY!
Recommended articles
10 African countries with the best digital quality of life index
The Central Bank of Nigeria has begun debiting the account of its defaulters
CBK increases benchmark lending rate by highest margin in 7 years
Moissanite Engagement Rings
Pan-African Crypto Exchange Yellow Card Secures $40M in Series B Funding Round
Tanzania and the United Arab Emirates signed an agreement to remove double taxation
Ghana looks to fast-track its negotiations with the International Monetary Fund
The Federal Government of Nigeria has urged banks to be more inclusive of women in their lending schemes
Yellow Card surpassed 1 million customers across 16 African countries in March, after only 3 years
Get our Top Stories delivered to your inbox