6 common mistakes pregnant women make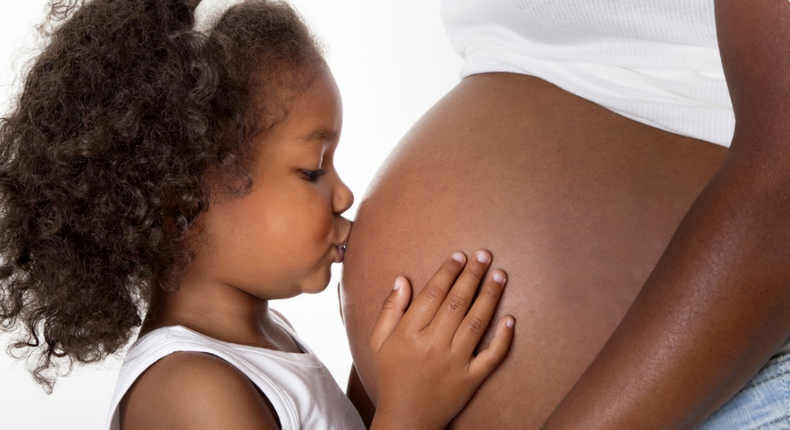 Pregnancy is a long journey that needs patience, caution, courage and strength.
It's not easy but if you have support from your loved ones, it will be easier. You are needed to take care of your health as well as your diet lest you put to risk the health of your baby and yourself.
Some of the things you do when pregnant might end up putting you and your baby at risk yet you might be doing them innocently.
Check out these common mistakes pregnant women make:
You hear women saying that they have to eat for two simply because they are pregnant. While you will need more calories when pregnant, it does not mean that you have to double up your portions. Pregnancy should be no excuse to over eat.
Ooh, I don't want to put my baby at risk blah blah. Yes you might be worried about losing your baby or you might feel too tired to do it. Whatever the case, you still need to exercise and keep fit. Only make sure that you do not exercise so vigorously.
It's normal to feel more fatigued and sleepy when pregnant because your body is sort of overworking. So you need to do your body some justice and give it the rest it deserves. This is not the time to prove your strength and how superwoman you are to the world. If your body demands for a nap, do exactly that and rest enough.
You will experience some crazy cravings and most likely, you will crave for junks that are not healthy. You can at least get that chocolate bar but you should not always eat it whenever the urge comes. If possible, make a meal planner to ensure your diet is well balanced.
Some women feel conscious about their bodies while having sex and thus tend to avoid it. But unless your doctor advises you against it, you should continue enjoying intimacy with your partner. All you need is look for sex positions that are more comfortable for you.
Bonding with the baby should begin way before birth. Talk to your bump, sing it a sweet song, read a story and let the daddy and other close family members interact with it through touch and talking. This prepares the baby for the outside world since it can actually hear the sounds from outside.
JOIN OUR PULSE COMMUNITY!
Recommended articles
Body count: Stop asking your girl for it, you don't need to know
25 top designers to showcase at Nairobi Fashion Week
Kelvin Kinuthia and mum step out with matching outfits on birthday[Photos]
Barbie tattooing my face on her back boosted my self-esteem - Bobi Wine
5 problematic beauty standards created by celebrities and influencers
Influencers who turned side hustles into successful businesses
Brown Mauzo pens beautiful message celebrating fiancé's birthday
I still want to be the Chebet he married three decades ago - Rachel Ruto
Vanessa Mdee and Rotimi celebrate baby Seven's 1st birthday in style [Photos]