6 ways to get rid of body odor
Struggling with body odor? Here's how to get rid of it.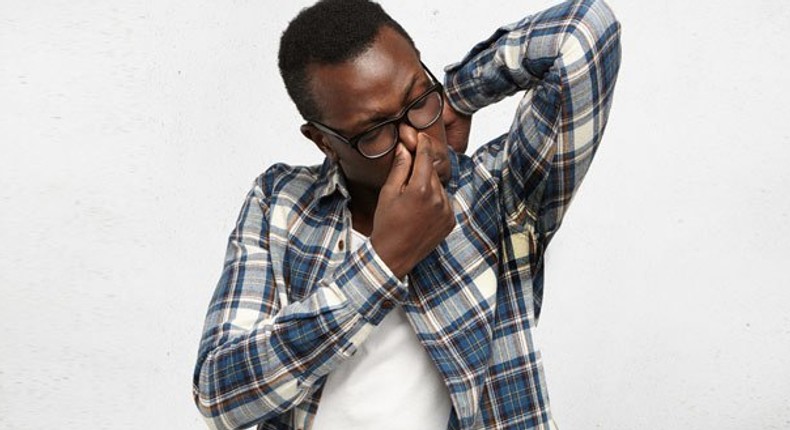 Is your friend, colleague, family member or even you a little bit, how do we put this -stinky?
Body odor is common. It may be because of too much sweating or could be a more serious condition such as an infection.
Whatever the case it can be embarrassing.
The flip side though is that there are ways to help get rid of body odor. WebMD combined a list of six ways to help with the stinky situation.
Antibacterial soap helps to reduce the bacteria count and in turn helps to reduce body odor.
It is harder for bacteria that causes body odor to breed on dry skin. Make sure to dry yourself properly after taking as shower.
Food can also affect your body odor. Avoid foods that make you sweat a lot such as spicy foods.
Drinks with a lot of caffeine or alcohol can cause you to sweat a lot.
4.Use deodorant or antiperspirant
Antiperspirant contains aluminum chloride, a chemical that helps to reduce sweating.
Stronger deodorants can help mask the smell of bacteria on your skin.
5.Clean yourself properly
Wash yourself thoroughly, especially in places prone to sweating. This helps in getting rid of the bacteria on your skin.
6.Keep your wardrobe clean
Clothes can carry around a bad smell so make sure your clothes are always fresh especially if you sweat a lot.
JOIN OUR PULSE COMMUNITY!
Recommended articles
7 strange traditions across Africa
4 sure ways to make an unforgettable first impression [Pulse Contributor's Opinion]
What Chiki Kuruka, Lady Mandy and Yvonne Endo have in common [Pulse Contributor's Opinion]
Dear millennial, can you really afford to be in relationship right now?
Why do single women find married men attractive for relationships?
How to know when your friends have high-functioning depression
Here are reasons why grooms cry at wedding ceremonies
5 ways to have more mind-blowing sex in your relationship
5 things you should never do to please a woman