10 weirdest pregnancy symptoms
What's the weirdest thing you have seen in a pregnant woman?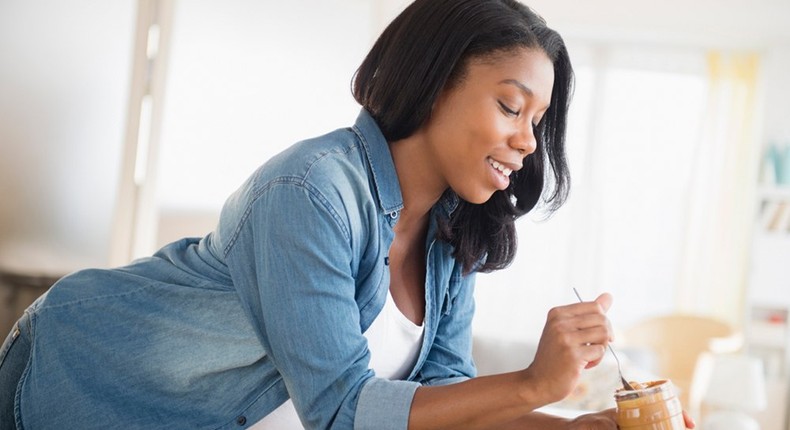 Missing period, tender breast and morning sickness are some of the most common symptoms of pregnancy.
But there are other strange or rather hilarious symptoms that no one tells you about probably because they are not as common.
Check out some of the weirdest symptoms of pregnancy women experience:
Normally, you hardly remember what you dreamed about or you forget it few hours after waking up. But for some pregnant women, they may dream more often and not forget a detail of the whole dream.
During pregnancy, some women have more urge to blow the nose than usual. Pregnancy leads to the swelling of the blood vessels as well as the production of more mucus.
This is not just a stereotype. A pregnant woman may despise you for no apparent reason. And until she gives birth, that's when she will start beating herself up for the silly things she did.
5. They get super emotional
You got to choose your words keenly when dealing with a pregnant woman. A single word can make her extremely sad or leave her sobbing as if she just lost something valuable.
Even though she was used to being alone for hours, she suddenly develops more urge to be with her partner. She might also be clingy in a way or paranoid when the partner leaves.
During pregnancy, there is increased blood circulation to the roots of the hair and nails providing the needed nutrients for their growth.
Even though you have never snored in your life, don't be surprised when it starts during pregnancy. Actually, as your bump grows bigger, the more you are likely to snore.
Your bowel movement may also get affected during pregnancy due to the changes in estrogen. Peristalsis also slows down and you have to drink more water to ease your moments in the bathroom.
When it comes to pregnancy, no part of your body is fully immune to disease. The gums are more prone to diseases and they may thus hurt, swell and bleed.
JOIN OUR PULSE COMMUNITY!
Recommended articles
5 problematic beauty standards created by celebrities and influencers
Influencers who turned side hustles into successful businesses
Brown Mauzo pens beautiful message celebrating fiancé's birthday
I still want to be the Chebet he married three decades ago - Rachel Ruto
Vanessa Mdee and Rotimi celebrate baby Seven's 1st birthday in style [Photos]
Push or C-section: Felicity Shiru makes ultimate decision as her due date nears
Hii story ya kufanya vitu last minute - Wahu takes Nameless shopping for baby stuff
Hair: Natural ways to stimulate growth and thickness
9 items you don't want to share with even your shadow