Things to keep in mind when buying clothes on Instagram shops
Do you always by clothes that end up being too big or too small?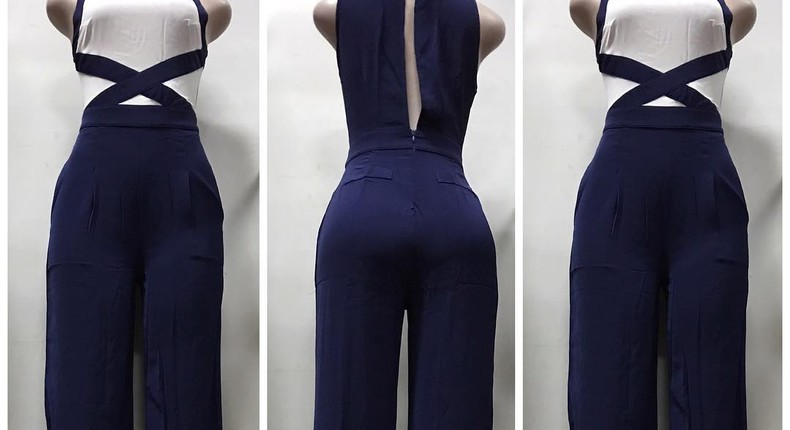 Shopping online can be scary for first timers.
When you're shopping, normally, you wanna be able to try on what you're buying, feel the fabric and see how you look in what you're buying. But online shopping doesn't give you that luxury. Still, it's super convenient cause you can do it from the comfort of your house or office. You just need to have a few online shopping tips to make sure that you're buying items that will actually fit.
Nowadays, there are so many Instagram shops in Kenya that sell stylish second hand clothes. Most of these shops are purely online, so, if you want to shop till you drop without worrying whether what you're buying will fit, worry not. We got you.
Here are tips for shopping online.
1. Make sure you know your sizes and they're updated.
Do not take the measurements yourself. Go to a tailor and have him/her take accurate measurements of your high waist, low waist, hips, bust, height etc. These will be a big factor when shopping online. Also, the word updated here is the keyword. Keep updating these measurements cause it's normal for your weight to fluctuate. In addition, keep in mind that different countries have different size guidelines. Size 6 UK is not the same as size 6 US for example so the best thing is to know your actual waist, hips and bust measurements to make online shopping easier for you.
2. When it comes to the shoe size,
My best advice is to go to Bata, they have a foot measuring device that will give you your exact shoe size. Again, keep in mind that the shoe size varies from country to country. It might be wise to enquire first with the seller if they have not clearly indicated what the exact shoe size is e.g, 37UK (4).
ece-auto-gen
3. Look at the mannequin or model showcasing the item you want to buy.
The size of the model or mannequin will help you gauge if the item can fit or not. Also, you should be able to gauge whether or not the item will look good on your body type or not just by looking at the mannequin or model. But, this takes me to the next point,
ece-auto-gen
It's important to remember that the color may not be as exactly as it looks online. Also, the item may not look as good on you as it did on the model if you factor in the issue of different body types.
5. Enquire on the fabric if not indicated.
Most shops will indicated the fabric and whether it's stretchy or not. In the event they don't, be sure to ask on the fabric before buying. You don't wanna buy something that has a fabric that itches or that clings to the skin.
6. Keep a list of the shops from which you have been buying, what fit perfectly and what needed adjustments.
This list will help avoid stores whose clothes always need adjustments, next time you're shopping online.
If you bought from specific shops and the size and items were just what you had hoped they'd be, be a loyal customer and make that store one of your go to online shops to avoid disappointments.
ece-auto-gen
8. Read on the return policy.
Be sure to check very carefully on the return policy. While some shops are kind enough to let you exchange an item that doesn't fit, most shops do not allow returns. Which takes me to my next point.
9. Identity a badass tailor.
Yeah, you're gonna need a reliable tailor that's really good at making adjustments. This is for when you buy items that end up being too big and need resizing.
10. If you buy something and it doesn't fit and it's not re-sizeable and you cannot exchange it,
You can always swap with a friend, resell it to someone or gift someone. Don't fret, when it comes to online shopping, you win some and lose some.
JOIN OUR PULSE COMMUNITY!
Recommended articles
5 traditional qualities money has replaced in modern relationships
Is love transactional? - First episode of Pulse LSL premiers [Video]
5 things you can do if you are stuck in a queue for hours
5 reasons you should consider having a court wedding
The perfect nail color to wear when your boyfriend proposes
4 side effects of eating peanuts in excess
Miracle Baby's girlfriend treated to surprise baby shower [Photos]
Badagry Slave Route: Slaves passed these 5 notable stops on their journey of no return
Here's why sleeping with your phone in bed can affect your health