How to make crispy, golden Bhajia
It is so easy to make tasty bhajia at home.......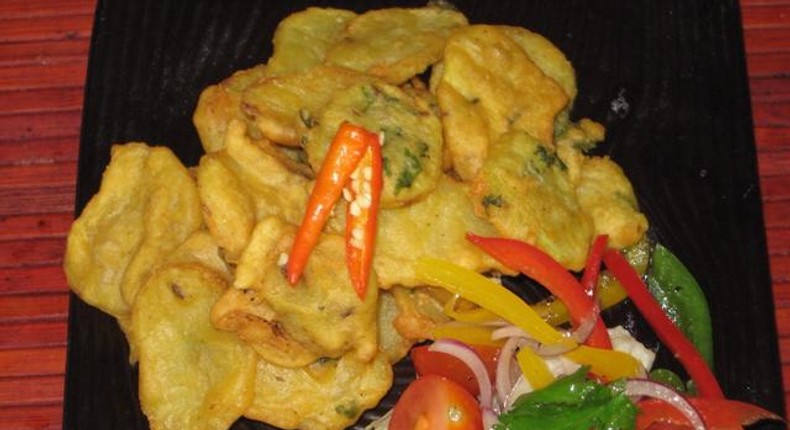 Recipe for making potato bhajia in Kenya
Fat: 19.4g, Carbs: 32.34g, Protein: 6.07g
There are 314 calories in 1 serving of Potato Onion Bhajia
Calorie breakdown: 51% fat, 41% carbs, 8% protein.
Bhajia originated from the Kenyan Coast and is a popular food there. It is commonly sold in the streets of the coastal areas. However its popularity has spread all over Kenya since hotels have now taken up the dish and are selling it.
Except potato, bhajia can also be made with spinach, onion and vegetables.
Tips for making successful bhajia
I rate the bhajia 3 out of 4
JOIN OUR PULSE COMMUNITY!
Recommended articles
He makes me feel indebted and then I apologize for trying to break up: This is how manipulative men thrive in relationships
Here are 7 things your partner does not need to know about you
4 common mistakes that lead to boredom in a relationship
Here's what to do when a guy won't take no for an answer
Why I'm no longer talking to slim people about body positivity
Millie Odhiambo lectures baby mamas for extorting their spouses
Guys, here are 15 truths your girlfriend never wants to admit to you
4 side effects of being a virgin for too long, according to research
Why do men get so, so angry when they're cheated on?