World's most expensive chicken costs $2,500
Florida-based breeder Paul Bradshaw started selling them for $2,500 (£1,700) each in 2013.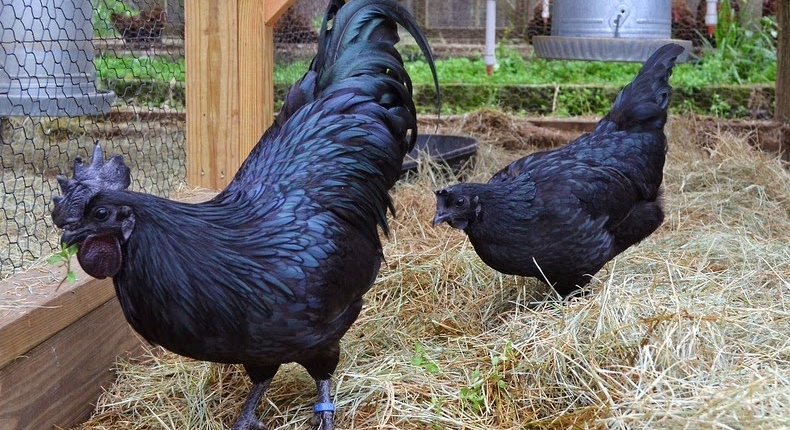 The jet-black Ayam Cemani chicken is a unique breed that originated from the island of Java, Indonesia.
The all-black chickens, nicknamed the 'Lamborghini of Poultry', were his "most requested bird ever". The chicken is named after a village (Cemani) in central Java.
Their beak and tongue, black comb and wattles; even their meat, bones and organs appear black. The blood of the Ayam Cemani, however, is normally coloured. The birds' black colour occurs as a result of excess pigmentation of the tissues, caused by a genetic condition known as fibromelanosis and is also characteristic of Chinese Silkies, a black chicken treasured across China.
Collectors covet this bird because it's beautiful, exotic and hard-to-get. The roosters weigh 2–2.5 kg and the hens from 1.5–2 kg. The hens lay cream-coloured eggs with a slight pink tint.
In the past individual birds in the United States of America have been priced at $2500.
JOIN OUR PULSE COMMUNITY!
Recommended articles
Lucky gamblers allowed to bet on Man United vs Liverpool game after it ended
Here's what to do when a guy won't take no for an answer
Why I'm no longer talking to slim people about body positivity
Millie Odhiambo lectures baby mamas for extorting their spouses
Guys, here are 15 truths your girlfriend never wants to admit to you
4 side effects of being a virgin for too long, according to research
Why do men get so, so angry when they're cheated on?
Over 100 strangers surprise Kenyan couple on their wedding day [Video]
A guide on How to Simp, and why it's necessary