The strange story of how girls turn into boys at puberty
Due to a hormonal effect, girls become boys when they hit puberty in the village of Salinas, in Dominican Republic.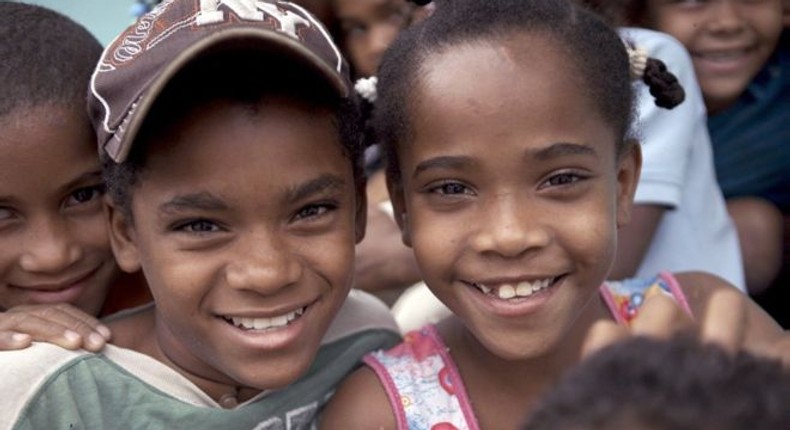 Believe it or not but some girls change into boys when they approach puberty. These kids who undergo this transformation are called 'Guevedoces' which literally means 'penis at twelve'.
How is this possible? How do girls become boys suddenly? This is as a result of a rare genetic disorder. The enzyme necessary for the production of a male sex hormone called dihydrotestosterone in the womb goes missing.
Dihydrotestosterone is produced by male babies when they are eight weeks in the womb which turns their tubercles into penises.
In Salinas, many male babies are born without dihydrotestosterone which is necessary for the development of the penis. At birth, they look like girls with what appears to be a vagina.
It is however at puberty that what was supposed to happen in the womb finally kicks off due to the immense boost of testosterone. With the boost, male reproductive organs start to appear.
Johnny who lives in Salina was initially a girl but when puberty appeared his male organs appeared, and now he is a boy.
"I remember I used to wear a little red dress. I was born at home instead of in a hospital. They didn't know what sex I was.
"I went to school and I used to wear my skirt. I never liked to dress as a girl. When they bought me girls toys I never bothered playing with them. All I wanted to do was play with the boys" Johnny told Telegraph.
For Johnny, the change came early, at the age of 7. "When I changed I was happy with my life."
This gender change is no longer strange to the inhabitants of the village. In Sambian villages of Papua New Guinea, this sex change occurs too but the boys who undergo this change are not accepted with open hearts. They are seen as flawed men.
This phenomenon of gender switch has led to the creation of a drug that is now used in the treatment of enlarged prostates and male pattern baldness.
JOIN OUR PULSE COMMUNITY!
Recommended articles
Details of Nairobi-wide crackdown which started on Sunday night
How did Evangelist Ezekiel manage to fill Kasarani Stadium single-handedly?
Why KOT is impressed with President Ruto's daughter Charlene
Gachagua addresses reports of tension at State House and fallout with Ruto
We shall sponsor mass weddings for police officers every year-Dorcas Gachagua
How lorry caused PSV bus to plunge into Kisii River
Oburu Odinga hospitalized in India, undergoes surgery
CS Alfred Mutua lights up social media with Taekwondo skills in South Korea [Video]
Guardian Angel bus ferrying passengers plunges into a river