How teen girls lured, stabbed friend over 50 times
Skylar was driven to a remote area where she was stabbed multiple times and her body dumped and covered in dirt.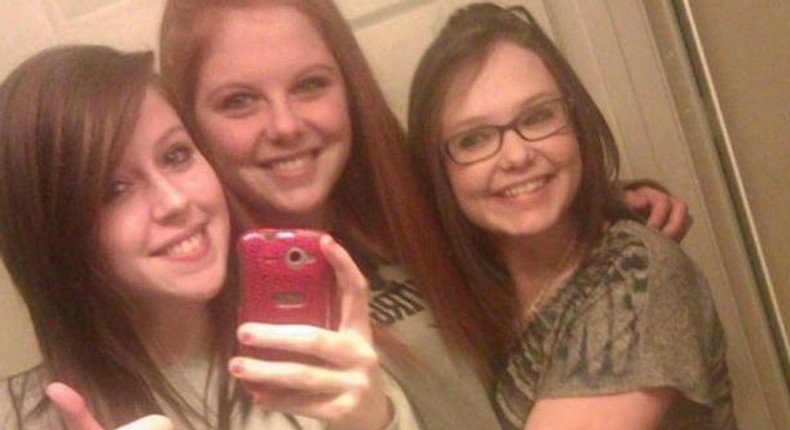 News reports have revealed the sordid details of the cold-blooded murder carried out by two teenage girls.
The culprits identified as Rachel Shoaf and Sheila Eddy reportedly lured and murdered their friend, Skylar Neese by stabbing her over 50 times.
Daily Mirror reports that the sickening incident will be explored on an episode of CBS crime series, "Teens who kill".
The reports reveal that Skylar who was a brilliant student from  Morgantown, West Virginia, disappeared on July 5, 2012, after sneaking out of her home to meet her friends.
The father of the deceased, Dave Neese reportedly informed the police that his daughter was missing after he discovered that she had not slept in her bed the previous night.
Daily Mirror reports that Skylar was driven to a remote area where she was stabbed multiple times and her body dumped and covered in dirt.
Rachel and Sheila reportedly helped with the search for Skylar and stayed in touch with the parents of the deceased for updates.
However, six months later, Rachel confessed to the crime and led the police to Skylar's remains.
Prior to Rachel's confessions and Skylar's discovery, Sheila who had been friend with her since they were kids shared a tribute on Twitter which read: "you'll ALWAYS be my best friend".
Rachel reportedly pleaded guilty to second-degree murder and was sentenced to up to 30 years in prison while Sheila pleaded guilty to first-degree murder and is serving a 15-year term.
According to the reports, Skylar had been close friends with Sheila until they met Rachel in High School.
Skylar reportedly became upset over the closeness shared between Sheila and Rachel and also witnessed the pair indulge in lesbian sex during a sleepover.
Worried that their secret would be exposed, they came up with a plan to get rid of Skylar.
Speaking of his daughter's murder, Dave Neese said: "[It was] kind of a defeated feeling – at least when we  didn't know where she was there was a glimmer of hope, but now the hope's gone.
"When they murdered her, they murdered us – it's the saddest feeling in the world."
May the soul of the deceased continue to rest in peace.
JOIN OUR PULSE COMMUNITY!
Recommended articles
Amazing transformation of 21-year-old man bullied for being born different (video)
Abel Mutua's movie makes over Sh4M in 5 days
How Janet Mbugua's husband Eddie landed Sh240 million deal with Chinese investors
5 things you should never do to please a woman
British MP claims she didn't know her flat was owned by the Kenyatta family
Janet Mbugua's husband thrown at the centre of nasty fight at Ole Sereni Hotel [Video]
Sh79,000 per month jobs for Kenyans without degrees
Mulamwah and girlfriend Sonie welcome a bouncing Baby Girl (Photo)
Diamond Platnumz splashes Sh5.2 Million on new Gold & Diamonds Chain [Video]