City traders refuse to relocate to Sh600 million Uhuru Business Park
The market, which has a capacity of 10,000 traders, was built at a cost of Sh600 million.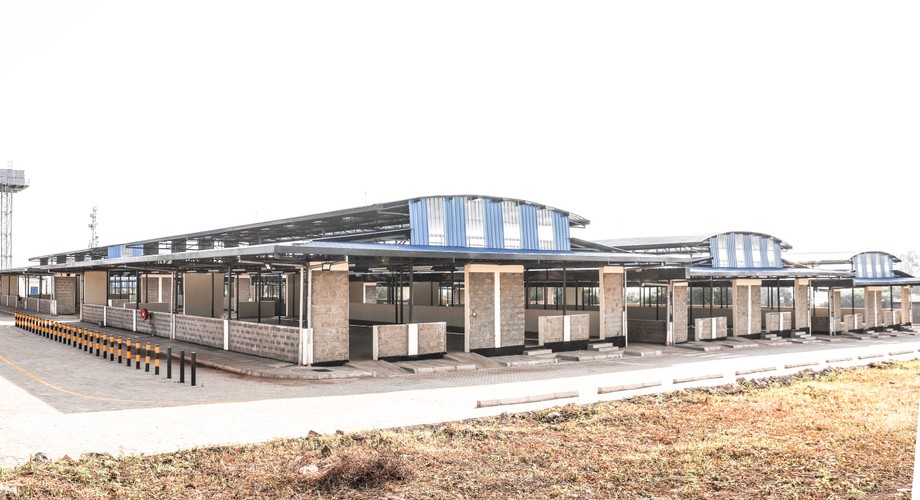 Traders in Kisumu City have refused to relocate to the newly constructed Uhuru Business Park until their demands are met.
The market, which has a capacity of 10,000 traders, was built at a cost of Sh600 million.
It was built to accomodate traders who were evicted to pave way for the modernisation and rehabilitation of the Kisumu port.
However, despite Governor Peter Anyang' Nyong'o's recent ban on street hawking, the traders continued to sell their goods on the streets, citing that the location of the market is not convenient for their customers.
David Okeyo, a trader, said that the market is unable to attract customers and that only a small group of traders have been allocated spaces within the premises.
Another trader, Rose Omondi, said that for the hawking ban to be effective, all traders must be accommodated inside the market.
Additionally, traders have expressed concerns over powerful individuals who are hoarding market stalls with the intention of renting them out.
This has resulted in genuine traders losing their spaces to these cartels. In order to resolve the issue, City Manager Abala Wanga suggested revoking the documents of traders who had already been awarded spaces.
Pulse Live Kenya
The traders have also raised concerns about the frequent fights over spaces in the market and have threatened to stage peaceful demonstrations if the matter is not settled by the Governor.
Last week, the county boss announced that 5,000 traders who were displaced during the rehabilitation of Kisumu Port and upgrading of the railway line would be hosted at the market.
The Governor has directed the city's management and the Department of Trade to register beneficiaries using biometric technology to ensure the smooth resettlement of traders.
He has also urged county officials to hold regular consultations with the business community to prevent disagreements.
JOIN OUR PULSE COMMUNITY!
Recommended articles
See why Nigeria's supreme court has vetoed the country's Central Bank's edict on Nigeria's currency
Top 10 of the least corrupt African countries heading into 2023
Big brands like Coke and Unilever are set to face competition from East Africa's richest man
Ghana's president is confident that Ghana's economic situation would begin changing by March
Kenya is making huge strides in switching to electric vehicles
Nigeria dominates: 21 companies in West Africa top 30 report
Nigeria's oil sector took a N500 billion hit despite the opportunity in the global oil market
Google unveils new AI conversational tool, Bard
African tech startups see unprecedented growth despite global slowdown