Kenyan born Dr Maria Bayerl opens own cosmetic clinic in Bucharest, Romania
Dr Maria Bayerl who is plastic Surgeon is also set to open a new cosmetic clinic in Kenya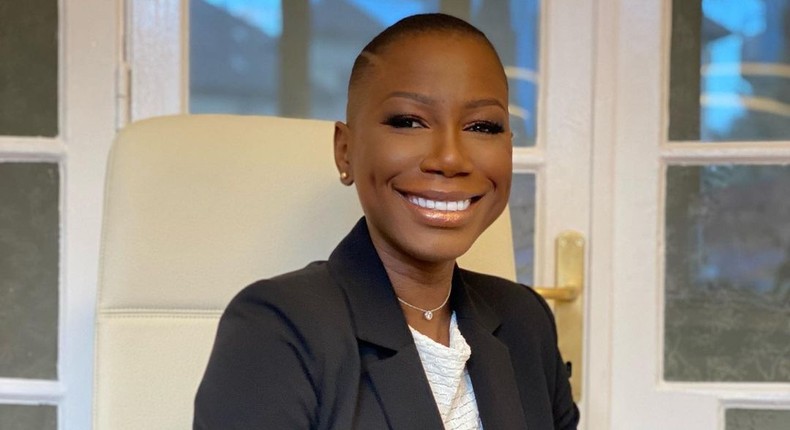 Kenyan born and raised Dr Maria Bayerl has opened her own cosmetic clinic dubbed Bayerl Beauty Clinic in Bucharest, Romania.
According to Dr Maria who is a Cosmetic surgeon with over 10 years of experience, her clinic will be a refuge place for gorgeous women and men in need of A list services.
She also said that the facility with act as a workplace for women in the medical industry to learn, work and grow profession.
"We are proud to bring a larger state-of-the-art facility and expanded services to Bucharest neighborhood," she said.
Kenyan born Dr Maria Bayerl opens own cosmetic clinic in Bucharest, Romania
She says that the aesthetic clinic will focus on providing lifestyle care services for skin, hair, body, and teeth.
"Our venture's motto is to provide comprehensive aesthetic solutions that will work towards enhancing the quality and appearance of your skin, body, and teeth. We have a team of highly trained professionals in aesthetics which consists of dermatologists, plastic surgeons, aesthetic dentists, and support staff to ensure providing cutting edge services in the cosmetic world," Dr Maria said during the launch.
Kenyan born Dr Maria Bayerl opens own cosmetic clinic in Bucharest, Romania Pulse Live Kenya
"I believe that launching in Bucharest first is necessary because Bucharest the cosmetic medical field here is far much greater than in Kenya therefore setting up here will give me time to of course continue learning, continue sourcing everything I would need to take my place in Kenya as the leading cosmetic surgeon.
"I believe that with the demand that will come of our quality cosmetic medical services, we will grow and be open to hiring more people that share in the dream of Bayerl Beauty Clinic," she remarked.
Bayerl went to Romania through a scholarship immediately after high school to study medicine.
"When I had finished high school I got a scholarship to go to Romania to do medicine and it was a wonderful scholarship because it covered schooling, accommodation and Romania ended up choosing me and I stayed there finished my education and stared my specialization and it has been nothing but a bliss," she added.
JOIN OUR PULSE COMMUNITY!
Recommended articles
9 feminine hygiene tips every girl should know
Fashion designer Diman Mkare announces expecting first child [Photos]
These are 5 top signs of fake love in a relationship
How to Deal With Carpal Tunnel
10 unwritten rules for healthy social relationships
How ex-Presidential staffer turned school into a luxury resort [Photos]
5 places where Valentine's day is banned
5 unspoken things that can happen to a woman's body during and after pregnancy
Natural Remedies: 5 natural ways to get pink lips